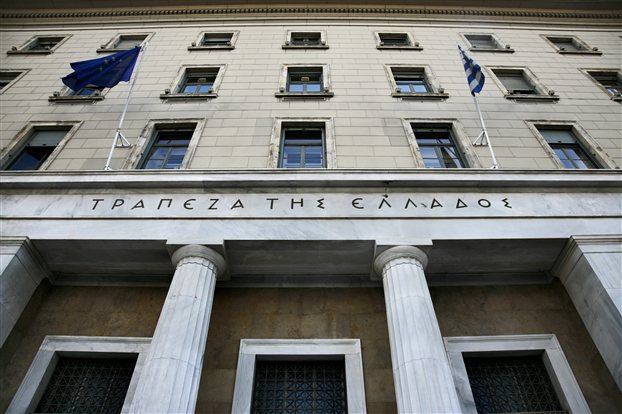 Athens, January 12, 2015/ Independent Balkan News Agency
By Spiros Sideris
A notice was issued by the Bank of Greece after reports that spoke of deposit outflows from credit institutions in the country, stressing that "the situation is under complete control".
"The Bank of Greece, together with the European Central Bank, closely monitor developments and intervene when necessary.
"Articles, which refer to the date of the elections as a milestone for the provision of credit facilitation by the European Central Bank, are not true.
"The European Central Bank has established a credit facilitation policy since 2010 for countries that are in the program, which is not affected by political developments", concludes the BoG.
Prompted by the announcement of the BoG, SYRIZA's press office noted:
"The announcement by the Bank of Greece, according to which there is no outflow of deposits, is a strong refutation of those publications that attempt to sow scaremongering, thereby undermining the greek economy.
"At the same time, the BoG refutes all those who spoke of the provision credit facilitation from the ECB until the elections.
"Following from this refutation of alarmist scenarios from the relevant institutions, we expect the election debate to be focused on actual political issues and not a terrorist fantasy scenarios".
For a distortion of the announcement of the Bank of Greece (BoG) on the deposits, from SYRIZA, speaks the spokesperson of the New Democracy, MEP Maria Spiraki.
"The propagandists of SYRIZA continue to distort reality. The announcement by the Bank of Greece does not refer to whether or not there are outputs, but that the situation is under control", said the statement by Spyraki.
As she says, the difference is obvious. "They pretend, However, that they do not understand the essence of the announcement of the Bank of Greece. That is, that the European Central Bank will continue to meet the needs of our banks, only as long as we are in a programme. That is, until February 28th 2015. The day Mr. Tsipras has said will take the country out of the program".
"We are now waiting for him to tell us, from where will the financing needs of the banks be met", Spyraki concludes.