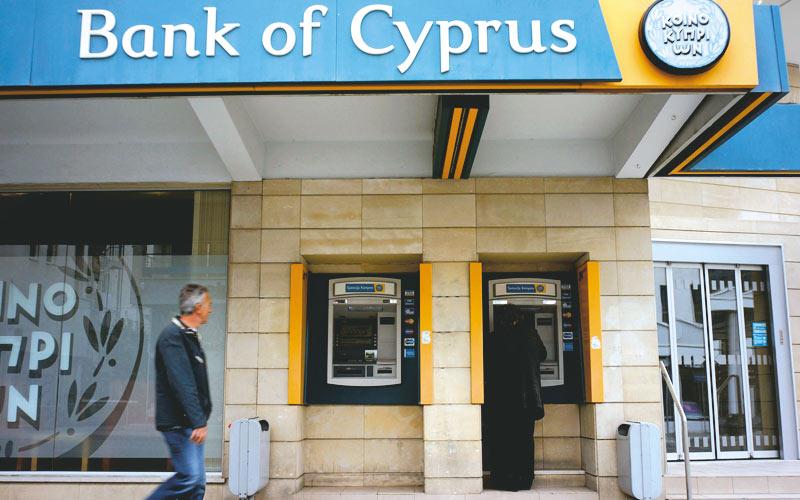 By Thanasis Gavos – London
The government in Cyprus is widely reported to have come to an agreement with the troika of creditors over the uninsured deposits (over €100,000) haircut for Bank of Cyprus account holders.
The final haircut of 47.5% has been received as an overall positive deal, considering that the bail-in decision terms last May had left depositors dreading a 60% loss. But still, point economists, civil society and trade union leaders, as well as politicians, the hit, even if inescapable, is undoubtedly severe.
Dr Alexander Apostolides, the youngest member of the National Economic Council set up by President Anastasiades, speaking to IBNA in his capacity as a Lecturer in Economics (Department of Accounting, Finance and Economics at the European University Cyprus), described the reported deal as "relatively positive" noting however that an even lower haircut could be viable.
"We should remember that the criteria for the viable recapitalisation of the banking sector in Cyprus were stricter than the respective ones for Greece. In Cyprus we were already starting from an advanced base, so the bail-in touch could have been softer," said the Cypriot economic historian.
According to Dr Apostolides the focus now should turn as soon as possible to the next steps for the Bank of Cyprus. Despite objections to a plan leaked entailing the separation of the financial institution into a purely retail operation and a real estate or asset management operation amassing all non-performing loans, he believes that such a move is imperative. "It's crucial that we go ahead on that path. We must avoid mistakes made in other eurozone countries. In Greece banks are not convincingly viable due to the extent of the non-serviceable mortgages they carry," explained Dr Apostolides.
According to this line of analysis, the retail part of the divided bank would be able to sustain unhindered the burden of the national economy stabilisation. "If we could also rid the retail bank of a significant part of its liability towards the European Central Bank and transfer it to the asset management bank, then the new Bank of Cyprus could start lending to businesses and households and it would be in a position to withstand even more pressure," added the European University Cyprus lecturer.
As for the other side of the argument, that people could lose their homes if the asset management bank started auctioning off their properties, Dr Apostolides said that the plan could easily make sure that was not the case: "As I understand it, the new real estate bank would be the way to protect these innocent owners that have fallen victims to the crisis. It would instead become a headache for big property developers that despite having the necessary liquidity they withhold payments to the expense of the whole economy. The bank could also try to support big real estate projects to reach their completion."