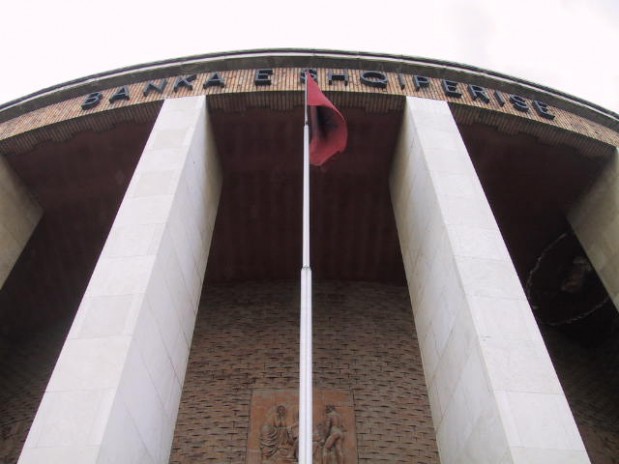 Tirana, September 10, 2014/Independent Balkan News Agency
The Oversight Committee of the Bank of Albania held a special meeting today in order to closely follow the developments in the market and financial institutions and the activity of the Bank of Albania. The meeting follows the scandal of the theft of almost 7 million USD from the treasury.
The Oversight Committee says that developments in the money market, currency exchange market and inter banking market "appear sustainable in terms of the volume of activity and fluctuation, in line with their seasonal performance and historical trends".
According to the Committee, operative data from the banking sector show a normal performance in the level of deposits and a sustainable situation in terms of activities.
On the other hand, the Oversight Committee has expressed the need to organize as soon as possible the management of the Bank of Albania.
Also, the Oversight Committee  pointed out to parliament that the law doesn't guarantee the continuation of the post of the General Inspector, in case of the absence of the latter.
Currently, governor of the Bank of Albania, Ardian Fullani is in jail for abuse with office. The same charge is also faced by the general inspector, Elivar Golemi. Fullani's deputy, Elisabeta Gjoni was appointed to replace him, while Golemi has not been replaced.
Banks say that their stability has not been affected
Given the latest developments at the Bank of Albania, the Association of Albanian Banks said today on behalf of all its members, that the functioning and stability of commercial banks in the country has not been affected.
AAB refers to financial statements and says that "the Albanian banking system is liquid, well capitalized and has a constant growth and a sustainable performance".
AAB and its member banks say that they will continue to cooperate with the Bank of Albania and other national and international financial institutions to preserve the financial stability of the country".
The reaction of the highest banking institution in the country and all private banks come as a result of a climate of insecurity which has affected a number of businesses and citizens. Some say that they fear the stability in banks and want to withdraw their deposits.
Meanwhile, currency exchange rate saw a fluctuation in the recent days, where from 139 ALL, 1 Euro was exchanged at 141 ALL. /ibna/