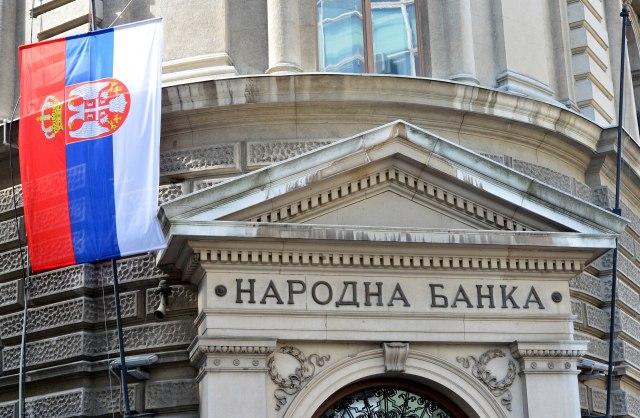 By Milos Mitrovic – Belgrade
In recent weeks, many Serbian citizens have complained that banks officials insist they have to sign the approval which enables United States tax authority to supervise their data. Otherwise, they cannot open bank accounts in some Serbian banks, Radio Television of Serbia (RTS) reported.
Such approvals banks demand from both individuals and legal entities; at the same time Serbian Finance Ministry underlines that United States may demand this only from their own tax payers.
In an unnamed bank, official has told RTS reporter that she cannot open the account without the supervision approval for U.S tax authority. She has been told that all the other banks demand the same approval following the recommendation issued by Serbian Central Bank. Banks officials refrain from on the record discussion on the issue adding that approvals are needed "because of American tax authority and their law". "If you don't follow this, you can forget about the business in the United States".
Nevertheless, Central Bank says it has not issued any "recommendation". "According to our information, there are activities directed both towards harmonizing our tax laws with international ones and applying FATCA regulations. On July 2 Finance Ministry has informed us that the confirmation of intent of the Republic of Serbia to accept the intergovernmental agreement on implementation of these regulations has been signed", Serbian Central Bank stated.
The Foreign Account Tax Compliance Act (FATCA) is a United States federal law that requires United States persons, including individuals who live outside the United States, to report their financial accounts held outside of the United States, and requires foreign financial institutions to report to the Internal Revenue Service (IRS) about their U.S. clients.
Finance Ministry says that the agreement with U.S is to be signed by the end of the year. However, Ministry insists that the respective regulations should not be applied on Serbian citizens bank accounts.
"This should be applied only on U.S nationals or individuals with business interests in U.S. America has signed such agreements with the number of countries and the objective is to prevent tax evasion in U.S", Finance Ministry said.
This means that banks in Serbia should not request from all their clients to sign the approval for US tax authority supervision. If bankers still insist, the client should ask ombudsman to file complaint to Central Bank demanding appropriate reaction, RTS reported.