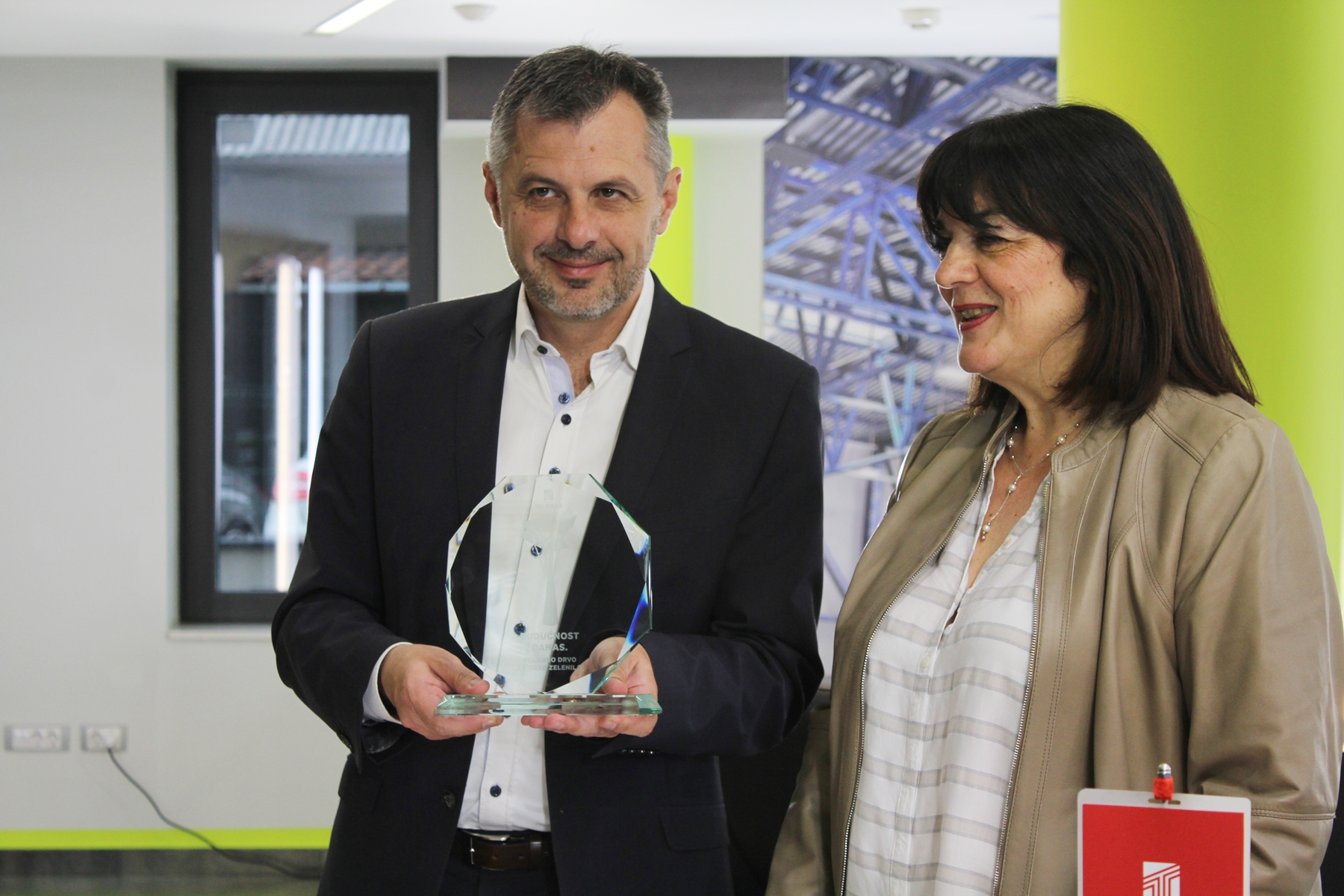 In occasion of Planet Earth Day and Banja Luka Day, "Telemax" company will donate one solar tree to Banja Luka citizens, announced the company on Thursday.
Banja Luka Mayor, Igor Radojicic, and "Telemax" manager, Ariane Maksimcuk, signed the agreement on this present and officially started implementation of the project of tree construction, which will be finished in less than a month.
At his address to participants of the ceremony, Radojicic emphasized that this is a good example of a work of socially responsible company, which is connected to various actions and it fits in urban plans.
"Our intention is, step by step, to make Banja Luka clean and green city. I am glad to see that socially responsible companies are supporting us. It is important to create an awareness that this is a joint city and its development can all contribute", Radojicic said.
He said that he planned to place a "solar tree" at Banja Luka downtown and explained that City Administration plan to rebuild central area as pedestrian zone where citizens and tourists will be able to find new content, including a solar tree.
"Telemax" manager, Ariane Maksimčuk, stressed the commitment of the company in terms of creating innovative and eco-efficient solutions.
"The solar tree transform solar energy into electricity, which will allow citizens and tourists to charge batteries of mobile phones and other smart devices in the city center. In addition to these practical applications, our desire is to raise public awareness about renewable energy sources as a potential that are not exploited enough", Maksimčuk said.
The "solar tree" is a metal structure that looks like a tree with branches but, at the top of them, are solar panels that will, using solar energy to produce energy that will will be used for charging mobile phones, tablets, laptops and multimedia devices with energy.
This is not the first attempt of the cities in this part of BiH to set solar tree on the streets. A few years ago, City of Prijedor Administration set one in main pedestrian zone but, just several days after that, it was demolished by unknown vandals. The panels were stolen, wires ripped off and the construction devastated. Since then there was no attempts to renew this tree./IBNA