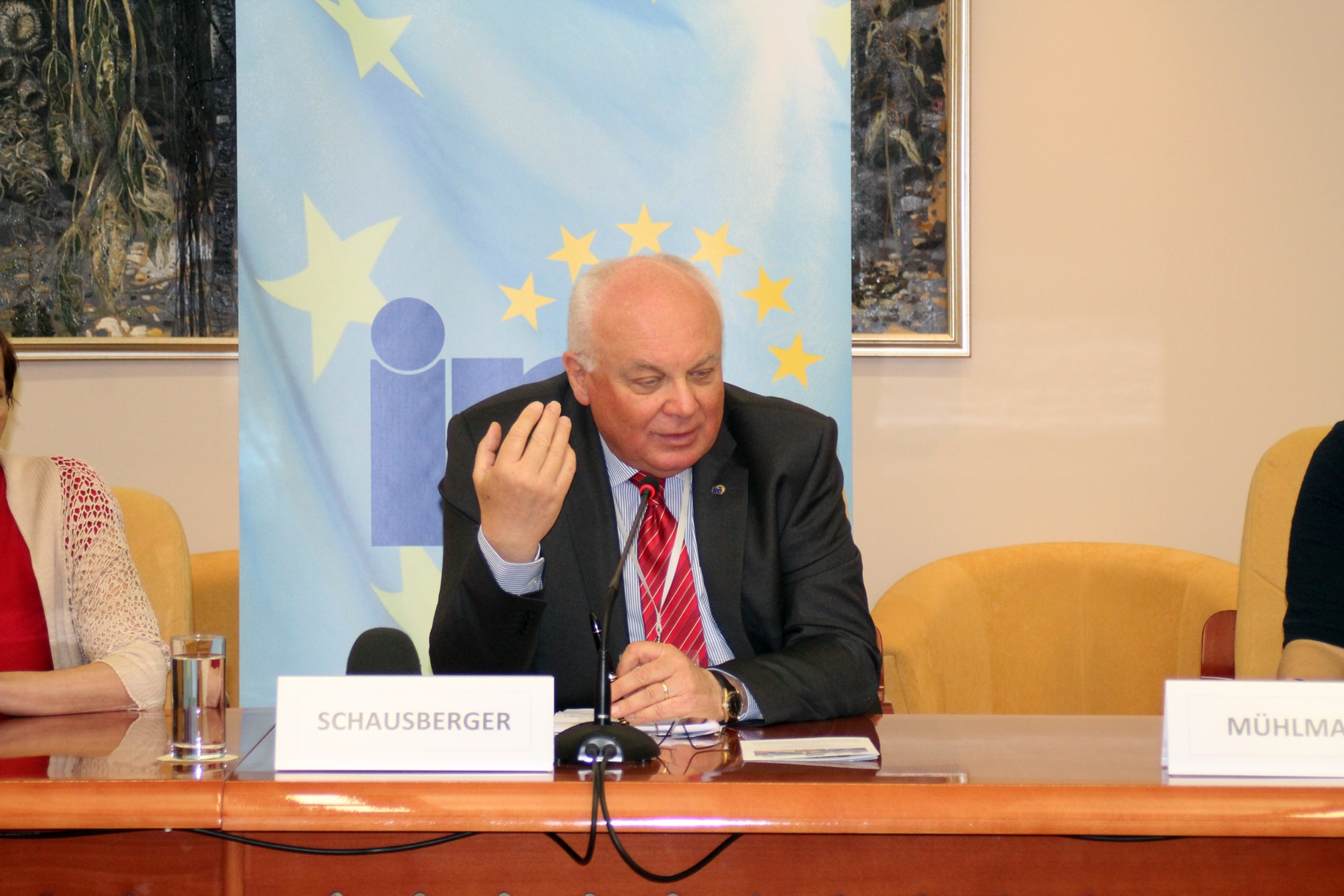 Banja Luka hosted a conference named "Banja Luka – how to get a status of ecologically sustainable city: sustainable and interconnected European cities," which was organized by RS National Assembly and Institute of Regions of Europe (IRE), with the participation of more than 50 representatives of local communities and about 20 international experts in this field.
The Speaker of the RSNA, Nedeljko Cubrilovic, said in his address to participants that the intention of RS is to exploit its geographical position, natural beauties, historical and cultural heritage, as good base for Banja Luka and other local communities to get actively engaged in the "Green City" project, as many European cities already did it.
He added that Banja Luka, RS and BiH belong to Europe by geographical position, that they nurture certain European traditions, but also have cultural and historical heritage of the East.
"These facts contribute to the richness and diversity that impact culture, arts, transport, infrastructure, architecture and the way of living", Cubrilovic said.
He stressed that RS and BiH want to keep and implement the best practices and positive experiences of various traditions, and that the RSNA will continue with the policy of approaching to European integration.
"We want to maintain and implement practices and best experiences that we received from Austro-Hungary and the Ottoman Empire; tradition and the culture of living in these parts are also founded on the Byzantine heritage, traces of which we have in the centre of Banjaluka, which is known by its natural beauties, rivers, hills and parks", Cubrilovic added.
President of the Institute of European Regions, Franz Schausberger, said at a press conference that the status of a "green city" should go towards the status of a "smart city" and it's not so easy to achieve.
"The conference in Banja Luka is ongoing at a time when there is the will in RS to get things moving in a positive direction", Schausberger said.
He added that he is aware of the problems that cities in the RS, not only Banja Luka, face and that one of the major problems is youth employment. Schausberger pointed out that the general problem is the fact that bureaucratic system in RS is complicated and that investors will come in large numbers after simplification of that system. As positive examples, Schausberger pointed Ljubljana and Vienna, who have already received certificates of "green cities" and added that he hopes that Banja Luka will be able to apply their experience.
Deputy of RS Minister of Transport and Communications, Natasa Kostic, said to reporters that this ministry is doing everything that Banja Luka and other cities are to acquire the status of "green" and "smart" cities.
"We are working on a very important segment and that is the relocation of transit traffic. That traffic is supposed to go on roads of roads Corridor 5c and Gradiska – Lašva", Kostic stated.
She added that she hoped that the experiences of other cities not only help just Banja Luka than also other cities in RS.