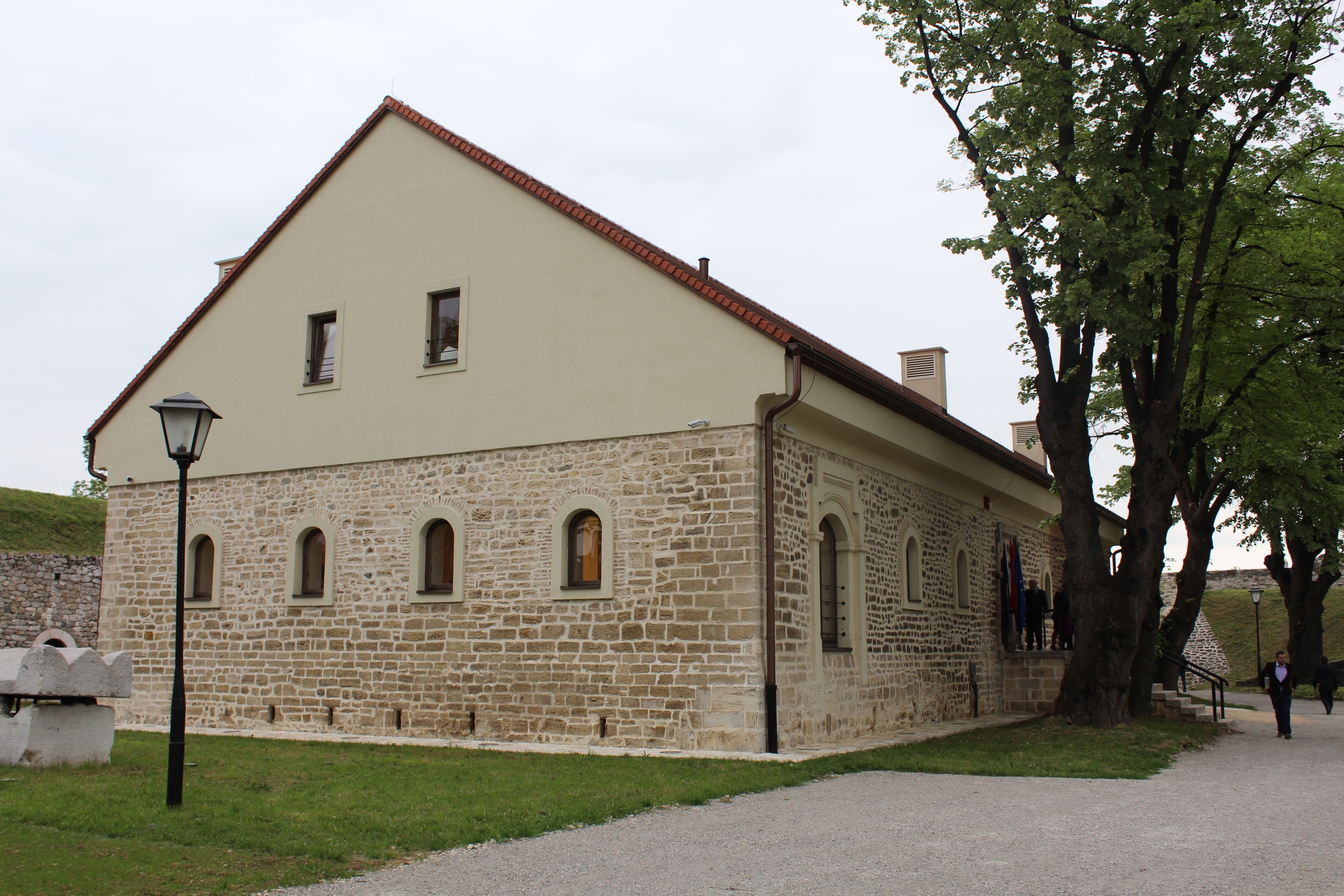 Banja Luka, April 19, 2016/Independent Balkan News Agency
By Mladen Dragojlovic
One of the Banja Luka symbols, the Stone house in Kastel fortress, is rebuilded and handed over to citizens who in the future will have the chance to enjoy in the exhibitions of artists and other cultural events, which will be organized in this beautiful space.
The reconstruction of the Stone house, and the entire Kastel, is financially aided by the European Union and, so far, for the reconstruction nearly ten million marks have been invested. Mayor of Banja Luka, Slobodan Gavranovic, said at the opening ceremony that the Kastel has been declared as a national monument in Bosnia and Herzegovina.
"A long time ago, these walls were built to stand in defense of human life. Today they stand to defend the culture of this city. Our job is to help that happen and that Kastel shines in full splendor", Gavranovic said.
He added that the fact that the EU has given significant funds for the reconstruction means that it is part of Europe and that the EU recognizes this fact. The opening ceremony was attended by the EU Special Representative in BiH and Head of EU Delegation in BiH, Lars Gunnar Wigemark, who pointed out that sometimes it's not a bad to go back to the past in order to remember the common, European roots.
"We in the EU respect our mutual diversity and differences, but there are many more things that bind us and much less those that separate us. Kastel fortress is part of the rich heritage of not only BiH and RS, but also the whole region and even Europe", Wigemark said.
He believes that tourism is one of the industry, which recorded a large rise in BiH and an increasing influx of tourists in the country will make Kastel increasingly important in the life of the city. Wigemark added that we all need to ask ourselves not just about the common past than also  what kind of future we want.
"We in the EU know what kind of future we want and that is to see not only BiH but also the other former Yugoslav countries to become members of the EU", Wigemark said.
The Stone house will open its gates on the occasion of 21 April, Day of the City. The ribbon was cut  jointly by Gavranovic and Wigemark. The first exhibition set up in this area are pictures of Banja Luka artists Bakir Misirlić, Dusan Simic, Alojz Lojze Curic and Enver Stalja. After the opening ceremony in  the Stone house, Gavranovic and Wigemark unveiled the memorial plaque on the restored walls at the summer theater.