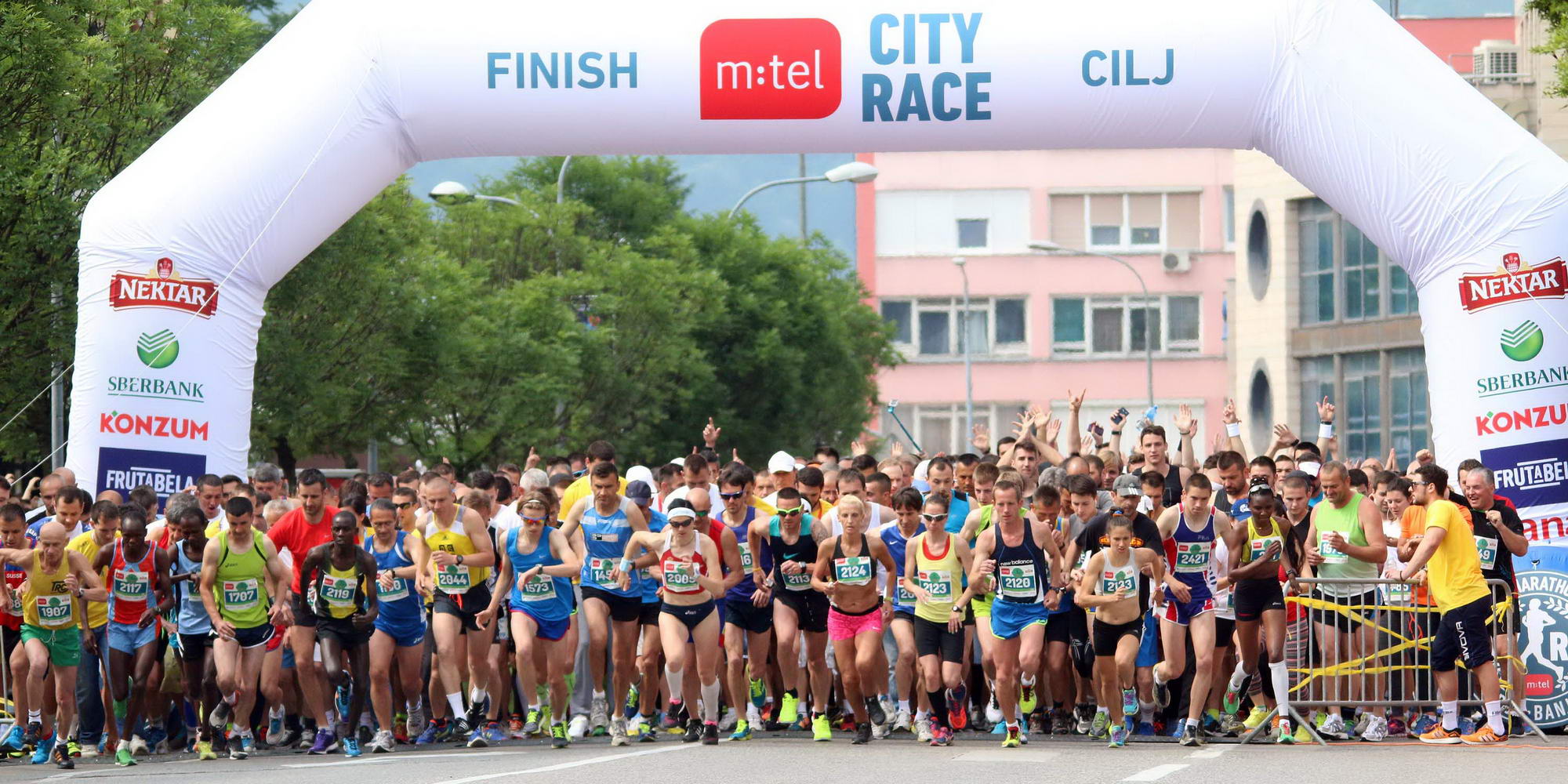 Banka Luka, May 18, 2015/ Independent Balkan News Agency
By Mladen Dragojlovic
"M:tel city race Banja Luka 2015" was the official name of the first half marathon in Republic of Srpska capital and, not surprisingly, the participants from Kenya took severla of the first positions. Even the best ranked BiH competitors, Lucia Kimani, was born in Kenya and took the BiH citizenship several years ago. In the women's competition she came third.
The winner in men's competition was Moses Komon, Kenya, and Agnes Chebet, also from Kenya, was the first to complete the 21-km-long track in the women's competition. Among six competitors on the first three places, in men's and women's competition, only Ana Subotic, from Serbia, was not born in Kenya. On the finish, she came after Chebet.
After the race, Komon said that he is very happy to win the first Banja Luka half marathon.
"I like this country, Banja Luka is a great city. The race was great, organizers did a great job. We had a big help from the audience, which followed us all the time, Komon told the media.
The winner in women's competition, Agnes Chebet, had a language problem because she is not fluent in English. But, there was also Kimani, who speaks the local language perfectly, since she is married with a BiH citizen and run for BiH on big competitions.
"The race was very good, but I had minor difficulties in the last part because of sultry weather. I am glad that I won this race", Chebet said.
Kimani had a big break in contests because of injury and later she got a baby. Now, Kimani is on the way to recovery and to continue with running. After race she said she didn't expect to come third in a hard competition.
"I am still not ready, but I had a good result. I had a great support from the audience which was with me and gave me the strength i needed in the last five kilometers. I hope that in few months I will be in good shape and that I will fulfill the requirements for the marathon on the Olympic games in Rio", Kimani said.
According to reactions of competitors and Banja Luka citizens, the first half of the marathon was a complete success. Competitors came from 24 countries, and more than 1,200 of them will leave Banja Luka with nice memories. Everybody agrees that this was a good beginning for the development of this sport in Banja Luka.
Along with this race, recreational runners had an opportunity to run 3,000 meters of "Run for Fun". The race was opened for all those who cannot run for 21 kilometers but want to be a part of this sport event. Of course, the sponsor of "Run for Fun" was, Banja Luka Brewery.
In the next few days, Banja Luka will host the competitors of the European rafting championship.
photo: ZIPA photos