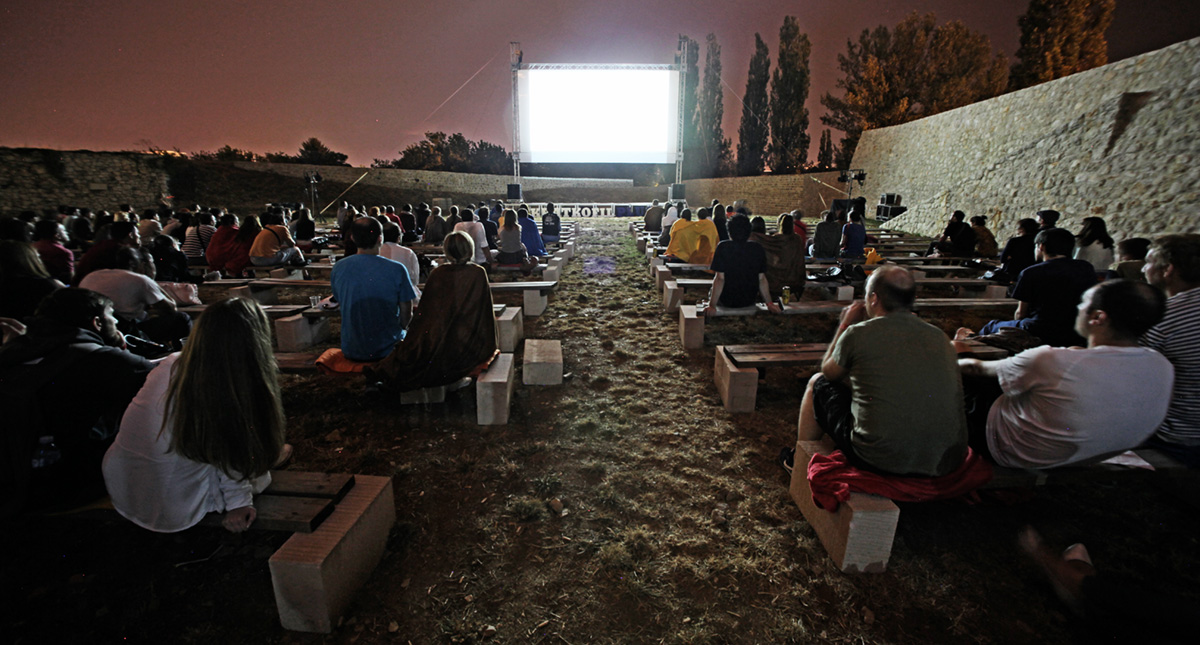 Banja Luka, March 28, 2016/Independent Balkan News Agency
By Mladen Dragojlovic
At least three important festivals are in danger of permanent closure because of the lack of funds. These festivals were traditional and represented the city in the world of movies animation and folklore.
The first to announce the possible closure was Kratkofil Plus festival, which was held for nine years. Lack of money in ministry of Culture in RS Government and lack of support from City Administration forced organizers to announce this possibility.
"There are many reasons – almost as many as they were to start Kratkofil in 2007, when it seemed that the art of cinema had a safe position in the future of Bosnian society.
However, all the reasons come down to several unfortunate circumstances: lack of a vision for cultural development, an almost complete absence of interest for projects from the field of culture, a definite tendency towards commercialization of cultural events, and systematic decrease of logistic and financial support to Kratkofil Plus, the organizers say in the announcement.
They add that film festivals require a continuous development of all their programmes and need to follow new trends. They represent a platform for promotion and development of the local film industry, and they bloom in societies that nurture, love and invest in films.
"At the moment, our society is pretty far from it. This distance is what makes the further work of Kratkofil Plus impossible: new programme sidebars, an industry section, education, and production, cannot be developed without support. In the last couple of years, the City of Banja  Luka has practically been ignoring the festival, providing minimal support that has been decreasing year after year. In this way, they let the organizers know that they had no interest in the festival that was primarily visited by citizens of Banja Luka", emphasize the organizational board of the festival.
In the ministry and Banja Luka Mayor, Slobodan Gavranovic, emphasized that they will do everything to keep the Festival alive but, few days later in March, another festival announced closure. It was the International festival of animated movies "BanjaluAnima", which was one of the most important events of its kind in region. Organizers of this festival were trying to provide the finances for festival, but it was impossible. The amount that the ministry of Culture allocated in the Budget for the financial support of festivals is so small that, as they said, it turns off all hopes. Mayor Gavranovic again stated that the festival will be supported but there is no time and still no money sent to organizers.
Maybe the biggest disappointment for citizens is the announced possibility of closure of International folklore festival "Dukat fest". On Monday organizers announced that there was no understanding for their efforts to gather enough money to hold the festival like before. Emphasizing that "Dukat fest" is the Banja Luka brand, the organizers added that this festival in last eight years has hosted more than 4 000 participants, 100 folklore ensembles from 50 countries.
"Every year more than 30 000 citizens watched the performances of various folklore groups from Mexico, Poland, France, Italy… the list is long", the organizers state in their announcement.
Unfortunately, the list of the festivals in danger of closure can soon be widened with few other events since RS Ministry of culture and education still didn't launched a competition for the distribution of that small amount of money provided for all festivals in RS. The fact that they do not know if they will they be supported will bring some other of them on the edge and force them to close their doors.