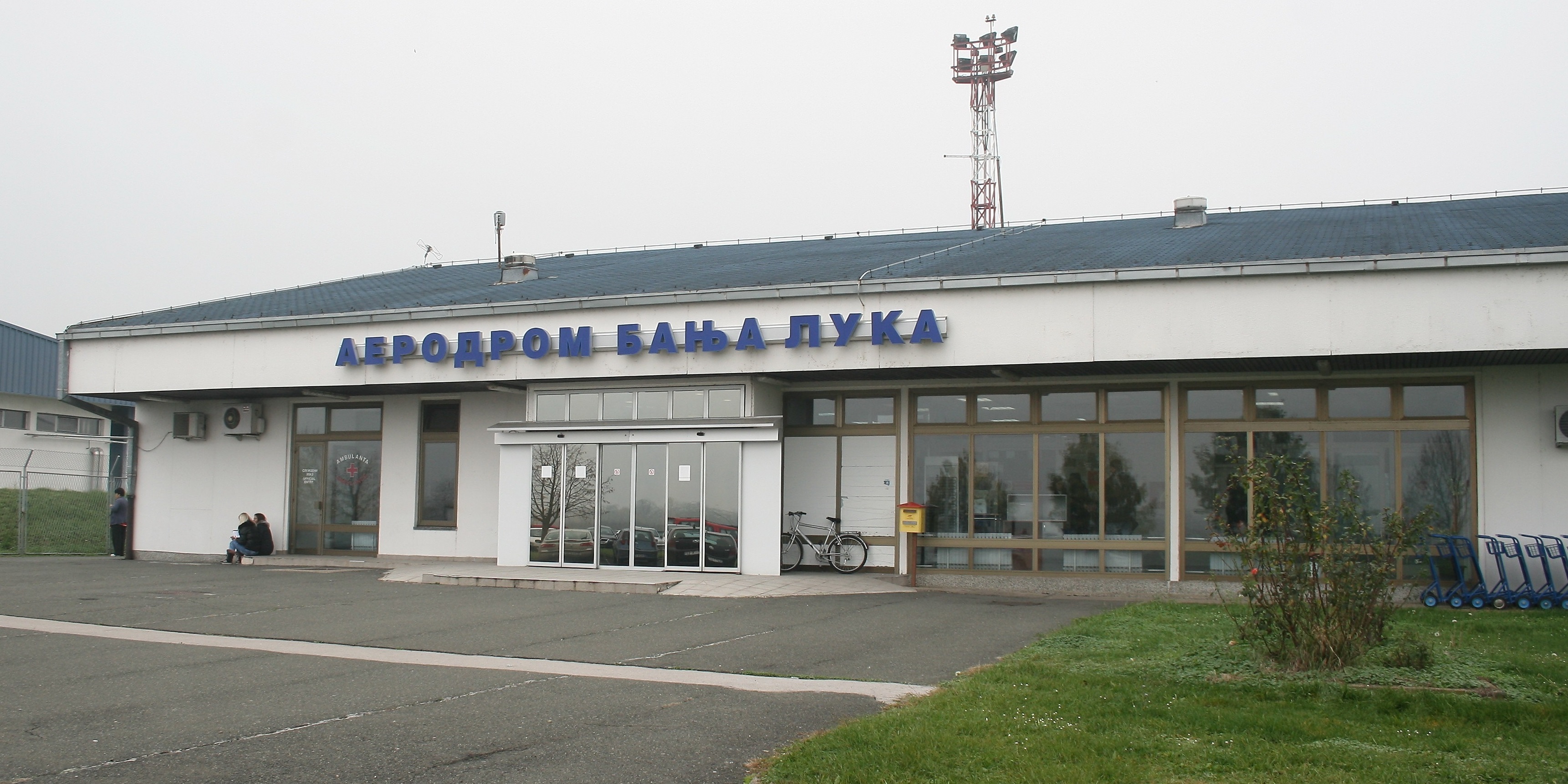 Almost forgotten as "international", the Banja Luka Airport is trying to revive its business and to introduce new flights until end of the year.
This airport is the only in BiH which experienced a decrease in the number of passengers. Sarajevo International Airport have one of the best years and Tuzla is still the regional base for WizzAir flights with smaller number of flights and bigger number of customers. Now, Banja Luka International Airport want to take the part of the cake, but they know that it will be very difficult.
Miroslav Janjic, Airport General Manager, told to media that serious negotiations with several carriers are underway.
"The airline companies for themselves decide whether they want to launch a new service or not. It is no one's interest for an aircraft to be flying half empty. There is strong interest for flights to Banja Luka from serious carriers", Janjic said.
Banja Luka earlier announced that there is an interest for flights to Zurich and Vienna, as well as flights to Scandinavia. Brussels Airlines has confirmed its interest to fly to this Airport, but via Sarajevo. Talks are also being held with Israeli and Irish carriers.
Just a few years ago, this airport was one of the candidates for WizzAir cooperant but, the management refuses to negotiate since, as they said, there is not enough profit. Janjic in his address to media admitted that it was a missed opportunity.
"I can't say it was a great pity but in some way it was an opportunity. Tuzla has its own growth strategy and I would not like to comment on that. Their development is separate from ours. We have different preferences and needs. How come there are no low cost airlines flying from Zagreb? I think we can draw similarities between us and Zagreb in that respect," stressed Janjic.
He added that the airport plans to handle some 200.000 passengers on an annual basis within a three-year period. But, the Airport in permanent struggle with the debts, lack of flights and passengers. Several companies held the lines for Banja Luka, including BHAirlines, but this company recently claimed bankruptcy and the line is cut off. Only Airport customer  is Air Serbia, which is still maintaining five weekly flights on the line Banja Luka – Belgrade. Also, Banja Luka Airport was the base for fresh meat export to Turkey but Tuzla and Sarajevo took the job and pushed Banja Luka on the edge of survival. Still, RS Government is trying to keep the airport in the good shape. Therefore, responsible Ministry approved the seven million BAM (3,5 million Euro) loan for expansion of the cargo terminal on the airport.
As it is usual in BiH, building inspector banned the construction of this facility right after it became visible over the ground. The reason is that the length of the foundation is not in accordance with projected building – it is almost 30 meters shorter. After the construction company fix this problem, construction will continue but it is under question will it be over until end of the year, as it was planned./IBNA