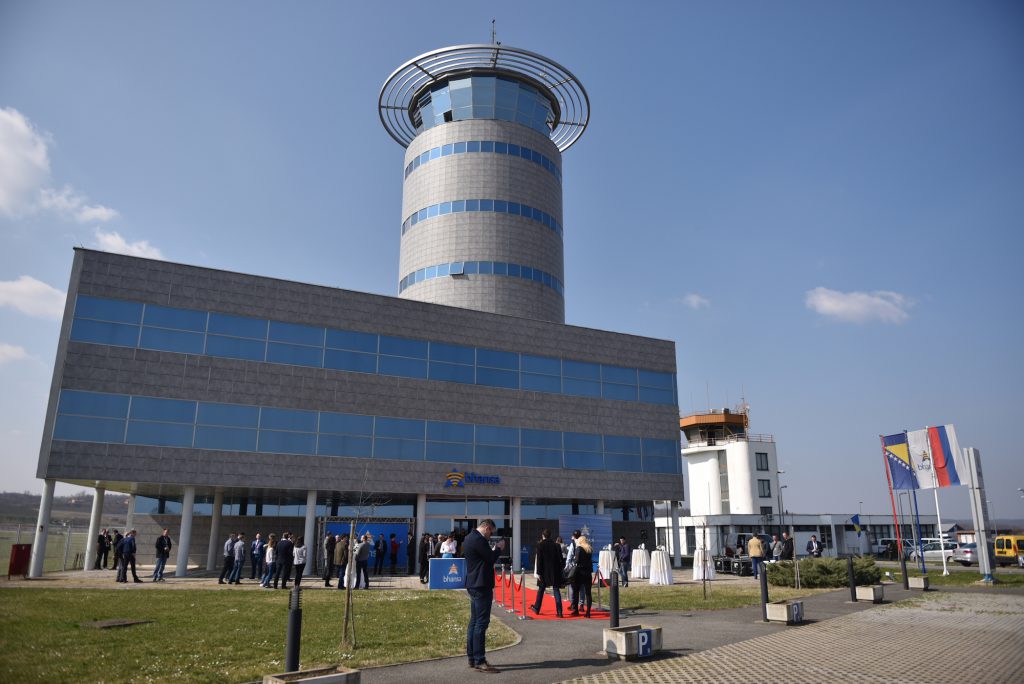 BiH Air Navigation Services Agency (BHANSA) marked on Tuesday the beginning of the operation of the Area Control Centre – Operating unit Banja Luka.
On the marking celebration on Banja Luka International Airport, in Mahovljani, BHANSA General Manager, Davorin Primorac, said that this new beginning is another step forward in the process of taking responsibility in the provision of air navigation services in the entire BiH airspace.
"Our primary goal is the smooth, safe and efficient performance of the air traffic in our airspace. The opening of flight control Banjaluka represents another step toward that goal", said Primorac on the opening of the Center.
He stressed that just few years ago it was difficult to imagine that the Agency will be in a position to provide air navigation services throughout the airspace of the state. Primorac added that BHANSA has grown into a respectable agency, which is recognized in international circles.
"With the active participation in the implementation of the initiative 'A European sky', which aims to increase the capacity of air transport on the territory of Europe, BHANSA imposes itself as an equal partner in building of a single European system of air traffic control", Primorac pointed out.
The Chief of the shift in Banja Luka Air Traffic Control Centre, Dijana Majstorovic, reminded that on 13 November 2014, BiH took control of the airspace over the state up to 10 000 meters. Banja Luka Centre begun with test operation and on Tuesday officially took over the responsibility for part of the job.
"Because of the lack of staff, Banjaluka Centre is currently working only eight hours per day. At that time we cover the area over the whole country up to 8 500 meters, while the center in Sarajevo at that time is controlling airspace from 8 500 to 10 000 meters", Majstorovic said.
She added that BHANSA plans to  to educate the necessary number of controllers in the future, and to take control over the entire area of ​​BiH up to 20 000 meters. When this happens, the Banja Luka Center will take the control over the sky to 10 000 meters in full capacity,  24 hours a day.
Air trafic control over BiH was, after the war, divided between Croatia and Serbia since BiH didn't have the staff nor thenecessary equipment to continue this job from Sarajevo, as was the case before war. For years Serbia and Croatia were benefiting from the taxes for flights of every plane over BiH and this state was not able to change that. Even when all conditions were fulfilled, Serbia and Croatia were not keen to leaving this job to BiH controllers. After several years of negotiations, BiH took over control of its airspace up to 10 000 meters, while above it control is still in hands of Serbia and Croatia./IBNA