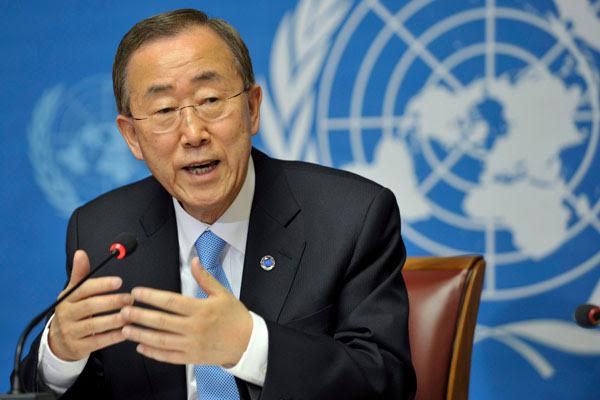 UN Secretary General, Ban Ki Moon has published the quarterly report on the economic, political and security situation in Kosovo.
This document, which covers the third quarter of 2016, states that demarcation with Montenegro and the approval of the law on Trepca plant sparked political tension in Kosovo.
The report also expresses its concern about the gridlock in the dialogue for the normalization of relations between Kosovo and Serbia.
According to the UN Secretary General, tension has been created between Pristina and Belgrade and the implementation of agreements has been slow.
Therefore, in this report on Kosovo, the head of the UN has invited authorities of Pristina and Belgrade not to take any steps or decisions which could mine or prevent the process of dialogue.
Ban calls on political leaders in Belgrade and Pristina to continue with dialogue in order to prevent any remaining obstacles.
Through this report, the UN says that the close regional cooperation is a very decisive condition for the reaction of Western Balkans against many challenges and calls on political leaders to focus on this.
As far as the Special Tribunal on the crimes of KLA is concerned, Ban ki-Moon says that the chief prosecutor has been appointed and that important steps have been taken in special panels which have been made fully operational. /balkaneu.com/