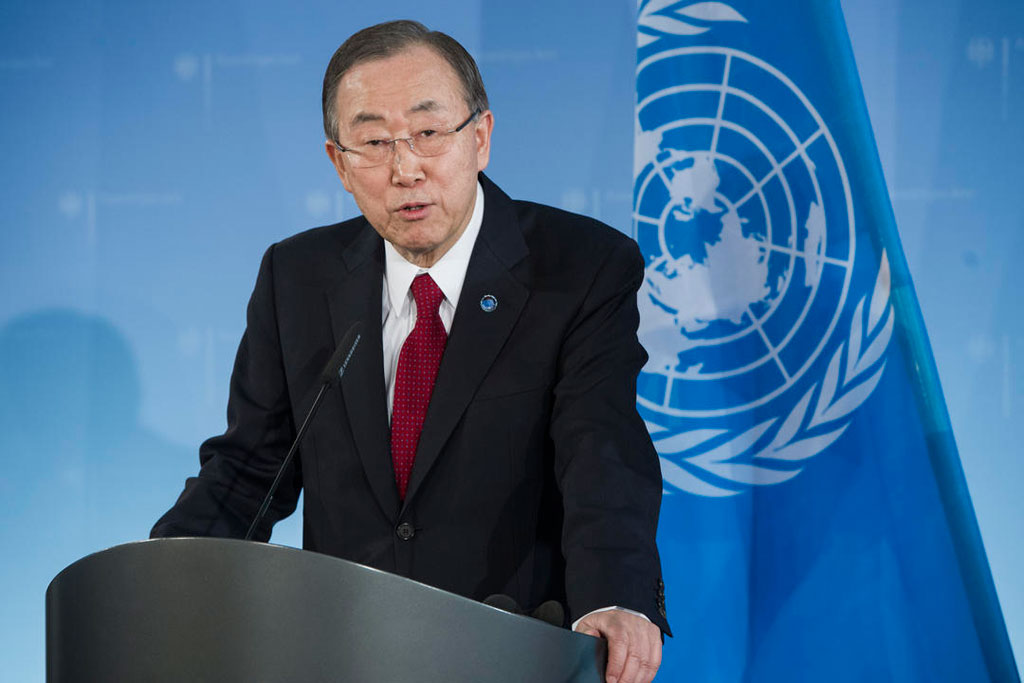 Review Hari Stefanatos
UN Secretary General, Ban Ki Moon, in his speech to the press conference on security, in Munich on Saturday, said that the two communities in Cyprus are close to conclude to a joint communiqué that would facilitate the resumption of the talks for Cyprus settlement.
Ban Ki Moon said that he continues to work towards a prompt resumption of the negotiations in Cyprus stating that" my special advisor, Alexander Downer, has been meeting the leaders of the two communities to help agree on a joint communiqué which can provide a good basis and parameters for the negotiations".
He also commented that "unfortunately, these negotiations [were] suspended because of a change of government in the Greek Cypriot community of Cyprus. After that, there was an economic crisis", adding that "all this kind of a political and economic situation has not been helpful in resuming the negotiations".
Referring to both sides leaders' willingness to help with the negotiations the UN Secretary General said that they  "are very much committed to continue their negotiations, and they agreed to have a joint communiqué before they resume their negotiations", adding that "the United Nations, through Alexander Downer, has really been coordinating and helping them. I believe that it is very close. They have agreed on most of the areas. [It is] very close. But this bridge should be filled" .
He concluded saying that the UN are doing their best for negotiations to resume again as soon as possible, part of which includes talking to guarantor countries like Greece and Turkey.
"I met the Turkish leadership, and I am in constant consultations with leaders", Ban Ki Moon said.
John Kerry: "We are working on Cyprus quietly"
 "We're working on Cyprus quietly. You're not hearing about it". These were statements made to reporters on the sidelines of the security conference in Munich by US Secretary of State John Kerry.
Kerry had a meeting on Saturday with his Turkish counterpart, Ahmet Bavutoglu, during which they discussed a number of issues, including the Cyprus problem and "the United States' support for the negotiation process, conducted under the UN good offices, to reunify the island into a bi-zonal, bi-communal federation", according to a senior State Department official.
(Source CNA)