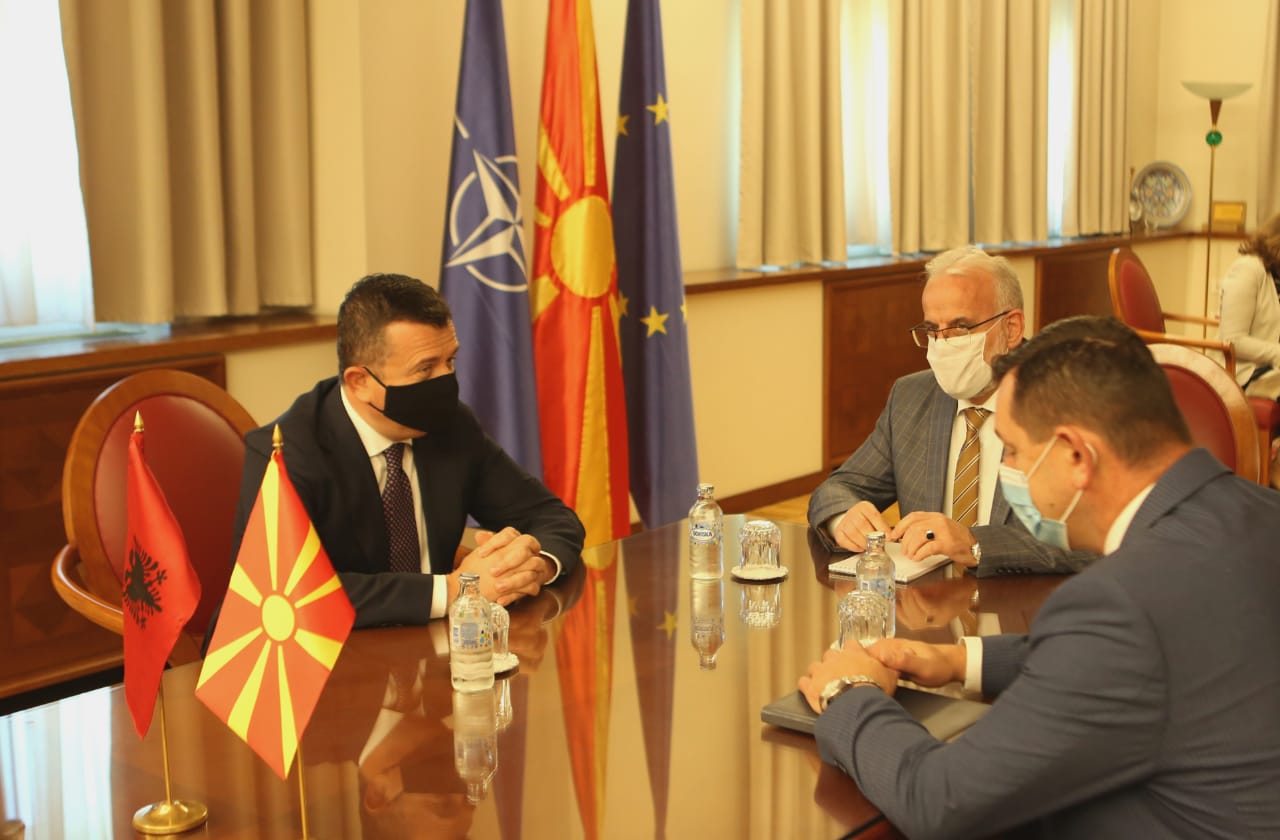 The Chairman of the parliamentary group of the Socialist Party, Taulant Balla, accompanied by a delegation of MPs, mayors and Albanian businessmen, was received by the Speaker of the Parliament of North Macedonia Talat Xhaferi.
Balla and Xhaferi discussed issues of common interest between the two countries, with the two states' progress towards the EU undoubtedly being highlighted as the main issue, alongside further cooperation between the two countries, both politically and especially economically.
Balla said that "our goal is for Albanian companies to invest in North Macedonia. There are only a few Albanian investments in North Macedonia. I believe all our formal contacts should be combined with the expansion of economic cooperation", he said.
He stressed that "relations between the two parliaments are very good and should be strengthened".
"Government relations are also solid. Prime Ministers Rama and Zaev share an excellent co-operation, both in bilateral and regional relations, also within the common process of integration", Balla said.
"We hope", he continued, "that the year ends with an important moment such as the Intergovernmental Conferences with the EU, which will signal the commencement of the accession talks".
North Macedonian Parliament Speaker Talat Xhaferi expressed his interest in Albanian companies and their opportunities to invest in North Macedonia as well, expressing at the same time the desire to personally visit the big Albanian companies together with a parliamentary delegation.
During his visit to North Macedonia, Balla will be received by Prime Minister Zoran Zaev and President Stevo Pendarovski. /ibna