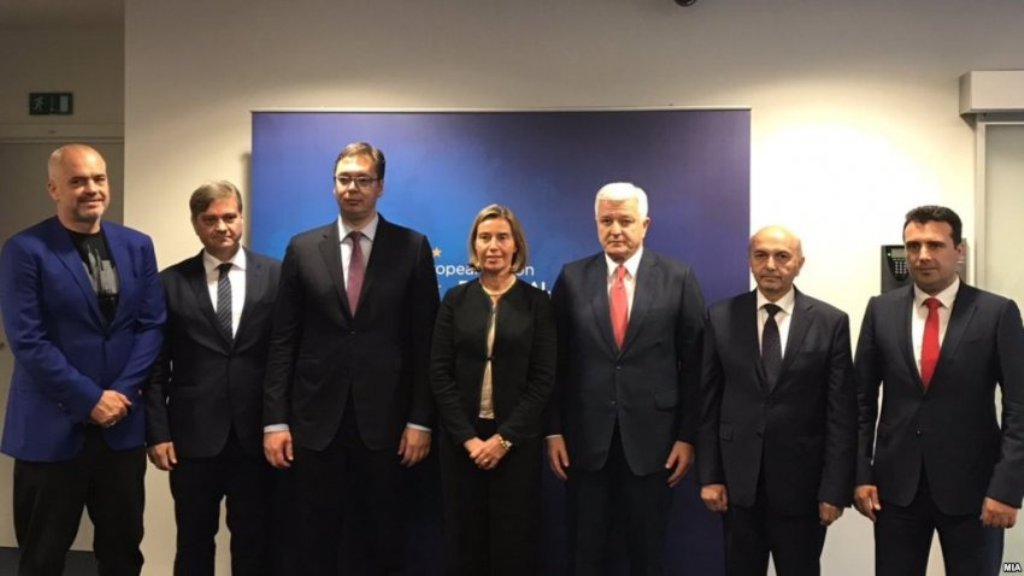 The Western Balkan Summit, which was held on 12 July in Trieste, Italy, could be considered as the main event of 2017 for the countries of the region that aspire integration in the European Union.
Through this process, the European Union is aiming to form a joint market in the Western Balkans.
But analysts and political representatives in Pristina say that Balkan' economic unification does not favor Kosovo.
Kosovo's Foreign Minister, Enver Hoxhaj has said that the joint regional market is Serbia's idea to dominate Balkans.
"We see Balkans and Kosovo as an extension of Europe and European Union. Therefore, the idea of several countries of the region to have a joint regional market outside that of the EU is unacceptable for Kosovo and I think that this serves to the European agenda", Hoxhaj said.
Hoxhaj also noted that Kosovo was informed that the idea for this market was initially given by Serbia, adding that Balkans needs to be integrated in the European market and not make such experiments.
According to him, the idea for a regional joint market is also against the Stabilization and Association Agreement.
Muhamer Pajaziti, professor of European Law, told IBNA that a joint market would be easily implemented if new political elite appears in the region, not poisoned by ideas of nationalism and megalomania.
"A cross government treaty of the European Union model would speed up the accession of the countries of the region in European Atlantic structures and would help Kosovo to enter regional and European markets much easier. Cooperation between the countries of the region would help the economies of these countries and would strengthen their importance in their international and cross-neighboring relations. Meanwhile, businesses and citizens would also stand to benefit. Investments would also increase, as investors would have larger markets to invest their capital", Pajaziti said.
According to him, it would be easier is such project was to be implemented by Albania and Kosovo, countries which have no pending issued and belong to the same nation. /balkaneu.com/