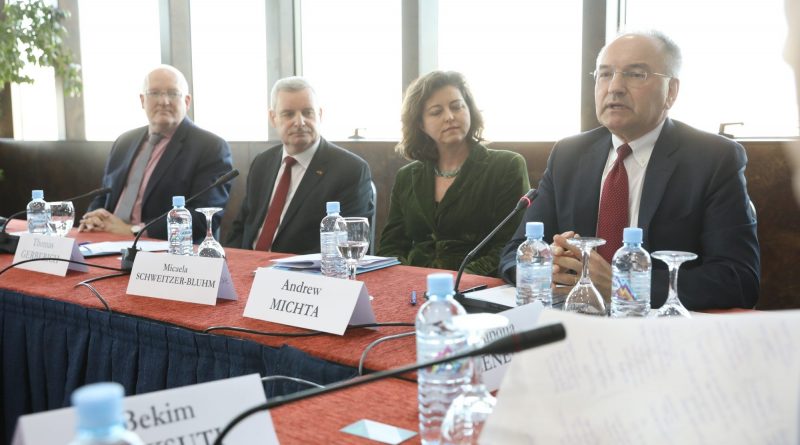 Balkans 360: Economic Development and Regional Relations in Southeast Europe Conference is being hosted in Skopje under the auspices of the German Marshall Fund.
Deputy Prime Minister for European Affairs, Bujar Osmani said that on a global point of view, North Macedonia is now being seen as a success story and a new reality in Southeast Europe.
"20 months ago, Balkans had many open political contests, internal challenges and threats for internal security and rule of law", Osmani declared.
On his part, the US senior official Philip Reeker spoke about the issue of the country's name, adding that prime ministers Zaev and Tsipras and the two foreign ministers of the respective countries must take all the credit for this historic achievement.
According to him, leaders of other Western Balkan countries must see this as a very good example.
Acting US ambassador to Skopje, Micaela Schwetzer-Bluhm underlined that prime ministers Zoran Zaev and Alexis Tsipras managed to change relations between North Macedonia and Greece, by turning the two neighbouring into partners.
German ambassador Tomas Gebrich said that North Macedonia achieved something historical with the Prespa agreement, paving the way towards the country's accession in the NATO and EU.
Balkan 360 project is designed to support the innovative and cohesive engagement of the US and Germany in the Balkans and also to support the region's Euro-Atlantic integration. /ibna/