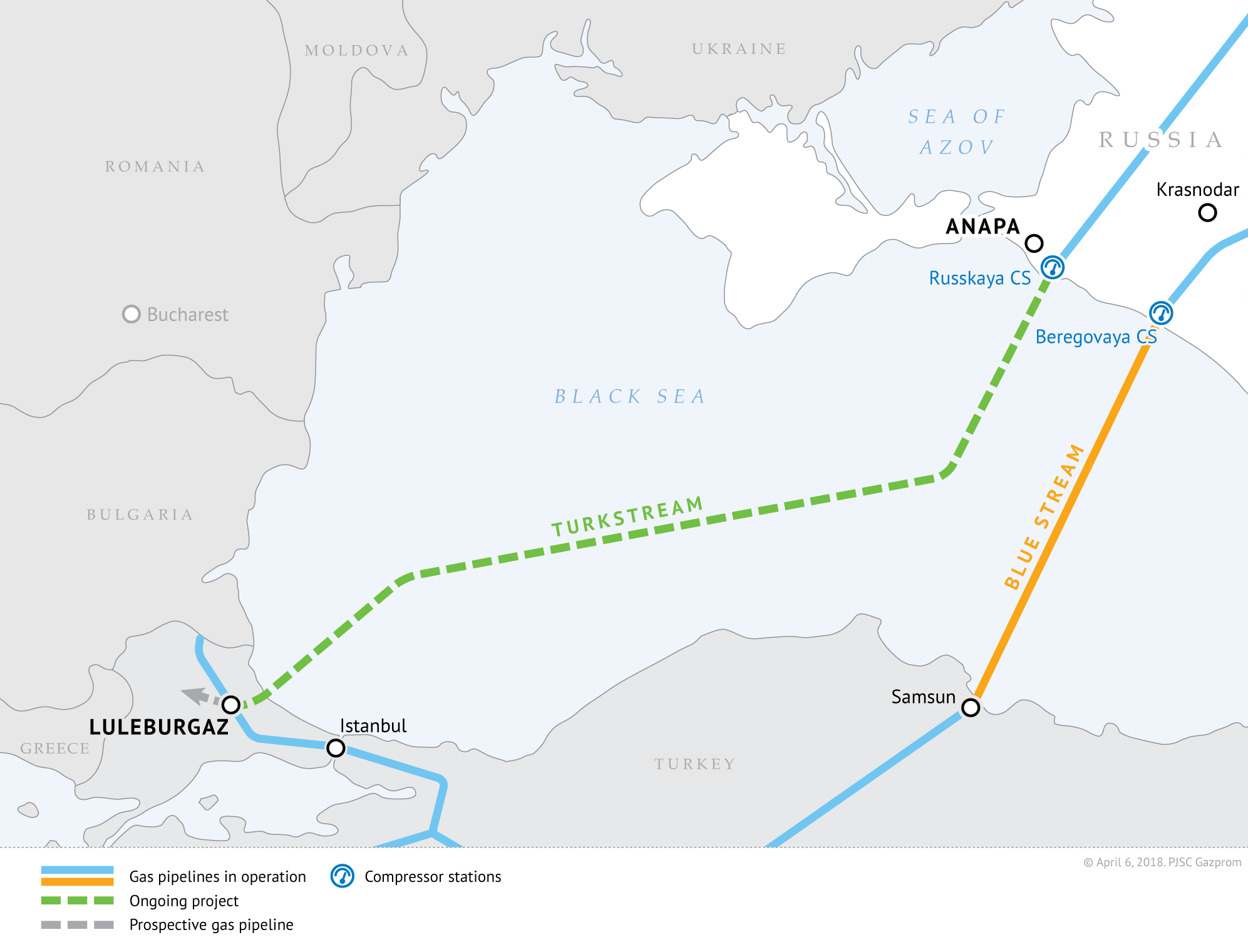 Bulgarian Prime Minister Boyko Borisov inaugurated the construction work on the extension, on Bulgarian territory, of the Turkish Stream gas pipeline informally known as Balkan Stream.
In particular, this comprises the pipeline that will link the Bulgarian – Turkish gas networks to the Bulgarian – Serbian networks and, as the Bulgarian official has announced, the total investment for the project will amount to $ 1.2 billion.
"The real diversification of gas supplies in the Balkans and Hungary will be achieved when the Interconnector Greece – Bulgaria – IGB is completed, where 500 million euros will be invested", Boyko Borisov said, adding that this project "will allow Bulgaria to become an important gas distribution center".
"It is the result of our efforts to maintain Bulgaria's strategic position on Europe's energy map", Bulgarian Energy Minister Temenuzhka Petkova said, pointing out that the Balkan Stream pipeline "is as important to Bulgaria as it is to the wider region".
This is because "the Balkan Stream pipeline, according to the Energy Minister, will allow the diversification of gas sources as well as its supply routes while at the same time it enhances energy security in the wider region".
It is noted that the pipeline will cross the territory of eleven areas in Bulgaria (Varna, Shumen, Razgrad, Targovishte, Ruse, Veliko Turnovo, Lovech, Pleven, Vratsa, Montana and Vidin).
It is recalled that the construction work on the pipeline is being carried out by the Arkade Consortium, which in April 2019 appointed Bulgartransgaz EAD as its contractor and subsequently signed a contract on 18 September.
Lastly, it is underlined that Bulgaria will receive the necessary quantities of natural gas, that is, 3.5 billion cubic meters of natural gas starting on the 1st of January. /ibna