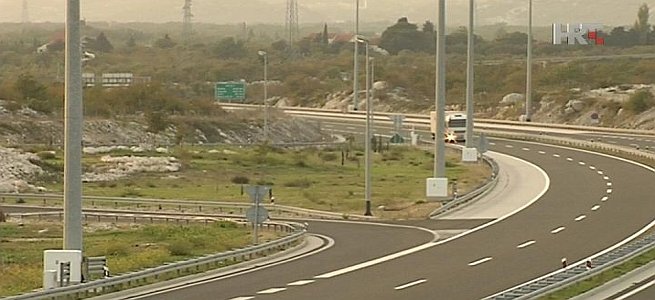 By Marija Avramovic – Zagreb
Prime Minister Zoran Milanovic will be holding a meeting today in Cavtat with his colleagues from Bosnia and Herzegovina, Albania and Montenegro, to discuss regional cooperation and possible joint projects, reported the Croatian Radio Television (HRT).
The meeting will be held on the eve of the conference on the Western Balkans on Thursday in Berlin with German Chancellor Angela Merkel as the host of the summit.
Specific topic of Milanovic's meeting with Albanian Prime Minister Edi Rama, Bosnia and Herzegovina's Chairman of the Council of Ministers Vjekoslav Bevanda and Montenegrin Prime Minister Milo Djukanovic will be completing the Adriatic-Ionian motorway, which will pass through Croatia, Bosnia, Montenegro and Albania, linking central and western Europe with Greece.
Croatia with its system of highways has already built nearly 90% of the route of the future Adriatic-Ionian motorway, and now it can take advantage of the opportunity and withdraw money from the European funds for the construction of the remaining section from Krizisca to Zuta  Lokva.
The plan on hastening the construction of the highway along the Adriatic to Greece raises the price of Croatia's highways, which the government plans to give into concession in order to get around 3 billion euros for them.
Minister of Maritime Affairs, Transport and Infrastructure, Sinisa Hajdas Doncic, said earlier that the construction of the Adriatic-Ionian motorway in no way would affect the plans of the government on the monetization of Croatian highways.
Croatia is giving highways in concession because of the Croatian Motorways' (HAC) current debt of 4 billion euro without interest, said the minister, adding that the European Commission had a clear position regarding the possible borrowing of HAC, which excludes financial restructuring through issuing of bonds, but only through the concession.
Hajdas Doncic argues that through traffic growth the state will get a piece of the cake from the concessionaire too.
"The project of the Adriatic-Ionian motorway is located on the main network. The basic network construction is scheduled to be ready by 2050, which means that it can be accelerated and be ready until 2030. For this to happen, the consensus of the states which are not members of the EU is needed, which in our case means, Albania, Montenegro and Bosnia and Herzegovina as through joint initiative the possibility for getting a grant gets bigger", he said.
The Adriatic-Ionian motorway with its length of 1100 kilometers, would be passing through Italy, Slovenia, Croatia, Bosnia and Herzegovina, Serbia, Montenegro, Albania and Greece.
The corridor is important for economic development and transport links between the western and central Europe with the south-east, and for Greece it would be the shortest route with the European Union, of which it is a member.