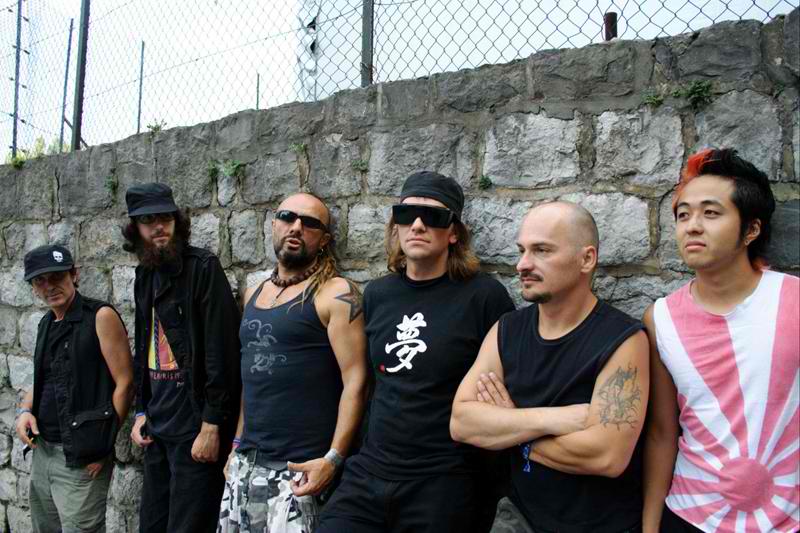 By Natasa Radic – Zagreb
Kultur shock is a very unique music band. Their music style is defined as Balkan gypsy punk ethno metal and they are just on their European tour.
This week they played in Slovenia, Croatia, Serbia, they have toured Romania, Greece, Macedonia, Hungary, Bulgaria and after Germany and Austria will be finishing at the end of the month in Istanbul, Turkey.
In major alternative clubs in all the places they played the audience was mesmerized by the band's energy. It is the punk meets Balkan ethno mixture and although they have a number of studio albums behind them, Kultur shock are a special experience when they play live.
In Zagreb on Wednesday they had 3 encore's in Tvornica club and this does not happen often. The audience simply did not want to let them stop playing.
-They are really amazing. Their energy is great and they really enjoy playing for their audience – said Roberta, a student from Zagreb, a big Kulturshock fan. The band was exhausted, but happy, thanking their audience on their Facebook page by saying that "Zagreb is always amazing." After Zagreb, they continued to Novi Sad.
Kultur Shock, an international, Seattle based punk rock ethno band with strong roots in the SouthEast has been featured in New York Times because of its unique style that perfectly blends in this original music style.
Their strong connection with the  Balkans lies in the fact that the leader and the founder of the band, Gino Yevdjevich is from Sarajevo. He founded the band in Seattle in 1996. after he moved to the US with the help of Joan Baez following the siege of Sarajevo. When he formed Kultur Shock, he wanted to do the music he really loved so the sounds became stronger, rhythm was faster and Gino sang in six different languages. In the mid 90s, Gino was also influenced by the Seattle grunge sounds.
At the moment there are 6 members of the band, including two girls: Paris Hurley from the US plays the violin, Guy Davies from Indonesia is on the bass guitar, Val Kiossovski who is orginally from Bulgaria plays the guitar, Amy Denio from Detroit plays clarinet and saxophne while Chris Stormquist from New York plays the drums