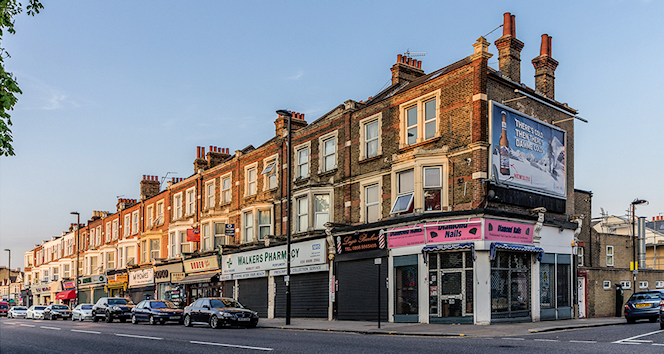 London, January 6, 2015/ Independent Balkan News Agency
By Thanasis Gavos
Just a bit over 10 kilometres from London's central Charing Cross, to the north of the city, a long commercial strip called Green Lanes is colloquially referred to as 'Greek Lanes', due to the high concentration of Greek Cypriot shops since the late fifties.
Many of these Greek Cypriots have been moving further north in the last few decades. Their place has been occupied mostly by Turkish and Kurdish businesses, especially around the lively hub of Haringey, at the southern end of the road.
However, yet another transformation of the migrants' population in the UK is currently shaping another new landscape on Green Lanes, with some residents already referring to the road as 'Balkan Lanes'.
Since 2004 a decent percentage of the hundreds of thousands of Polish people that made a home out of the United Kingdom descended into the areas crossed by the street. The influx of Eastern Europeans in this particular corner of London has been even more visible since the beginning of 2104, when the temporary job market restrictions on Bulgarians and Romanians were lifted.
In the area of Turnpike Lane a so-called 'Little Sofia' has been established, with humble cafes and restaurants drawing in the new immigrants, eager for a taste of home. Further north along the Green Lanes shops selling Bulgarian and Romanian foods and products keep popping up next to Turkish and Cypriot grocery stores and the well established by now 'Polski sklep'.
The rising euroscepticism advocates in Britain had been warning of an unviable wave of migrants from the two countries once the restrictions were lifted. The reality hasn't compounded these fears, although in August figures from the Office for National Statistics showed Bulgarian and Romanian workers topped 150,000 for the first time. The number of 153,000 workers from the two countries signified a 9% rise year-on-year.
Even though the correctness of the multicultural character and tolerance of the rest of the UK and partly of London has started being disputed by some politicians and commentators, people from the two Balkan countries are determined to fit in. "We've come to work. Not every Bulgarian is a benefit cheat or a criminal, as (the extremely eurosceptic UKIP's leader) Farage would have you think. We want to make life better for us and our families. We are not here to destroy Britain," says Georgina, a waitress in one of the Bulgarian cafes.
The added pressures of a fragile European economy and the rise of xenophobia present these newcomers with new challenges. At least 'Balkan Lanes' has always been hospitable to newcomers.