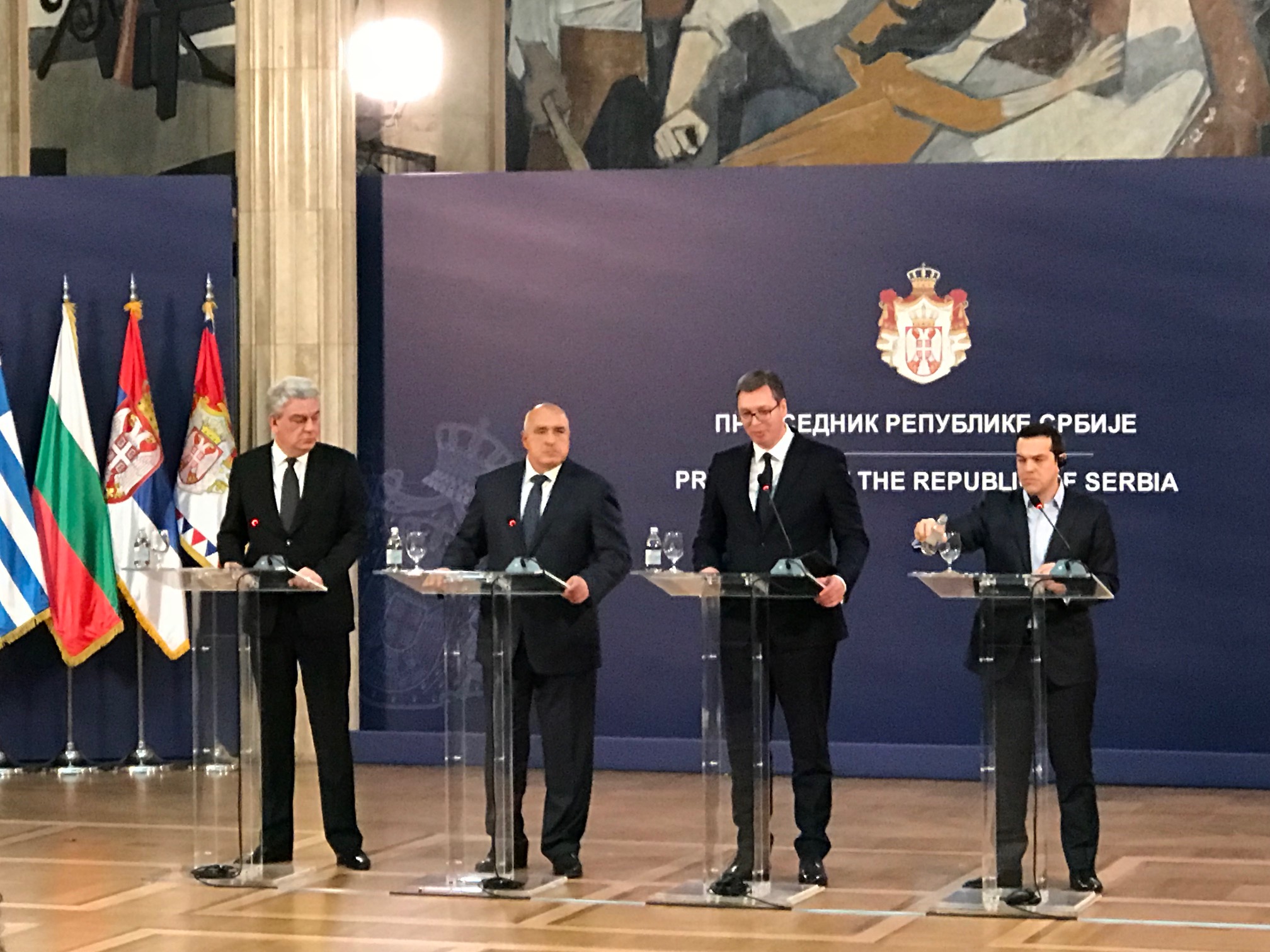 In Belgrade beats the heart of the Balkan countries, where Serbia hosts the 2nd Quadrilateral Summit between Balkan states, with the three of the four EU countries that participate, Greece, Romania and Bulgaria being EU member states.
At a time when the EU is searching for its footing, and the reforms in its structure and policies seem to be the only way to go, three member states of the Union and one under negotiation for membership, Serbia, recognise the importance of cooperating and participating in the changes that will take shape in the following period.
The isolation of the countries of south-eastern Europe, the strengthening of nationalism and the cold-war rationale are disastrous, both for the future of the countries and of Europe. Solidarity, international and European law are the basic framework for these countries to move forward. Clearly, no foreign power can solve the problems and face the challenges of the Balkan region.
Under an active diplomacy, with respect to International Law and International Treaties, the four countries sat at the same table in a constructive dialogue about the future of their countries in the Balkans and in Europe as a whole.
The Bulgarian Presidency of the EU in the first half of 2018 is an opportunity that has to be fully exploited and revitalise the 2003 Thessaloniki agenda.
This move is not competitive against another country, but it is the core of cooperation, for a crucial period in history that will shape the future.
The four leaders want this core to become enlarged. With EU as a "vehicle" and the close ties from the geographical location of the countries, these kind of cooperations are inevitable.
Apart from the political significance of the four-party meeting, a major axis are the large regional projects in the energy and  transport sectors that will give a developmental boost to the region, by strengthening apart from the real economy the bilateral relations of the neighbouring countries.
The second quadrilateral summit marks the turn of page in the former policy of the Balkan countries. The vehicle for the future, for prosperity and development, for the benefit of states and citizens, has begun. Without exclusion, but with open doors for everyone involved in this journey, leaving behind arid nationalisms, wars and pain./IBNA
Photos: Spiros Sideris