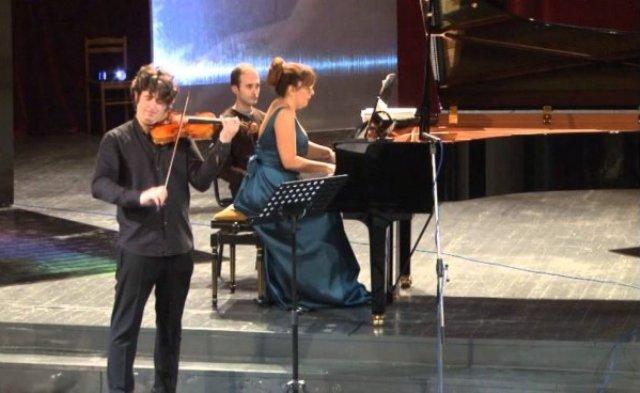 In Tirana, Albanian Composers Association has organized Balkan Contemporary Music Festival (B.C.F.M). The festival aims at promoting artistic music by composers from the Balkan countries, especially Albanian ones.
For the first time, the public in the Albanian capital will be able to live a full artistic experience of Balkan composers, interpreted by some of the most renowned names in the Balkan region.
The festival will see the participation of the ContTempora-Skopje ensemble, the Ljubljana-Philharmonic horn quintet, Donika Rudi (electro-acoustic)-Kosovo, Marko Josifoski and Vladimir Milosevic-Serbia and the Albanian artists Merita Rexha, Arben Llozi, Fatos Qerimaj, Jonela Golemi and Dorina Laro.
Besides the evenings organized in Tirana, Balkan Contemporary Music Festival also went to the city of Vlora where the horn quintet of the Slovenian Philharmonic Orchestra interpreted.
In this festival, Albania is represented with pieces by Endri Sina, HaigZacharian, Thoma Simaku, Aleksander Peci, Dorian Cene, Arbana Fejzo and Ermir Bejo.
The concerts are taking place at the University of Arts, Gallery of Arts and the Italian Consulate in Vlora. /balkaneu.com/