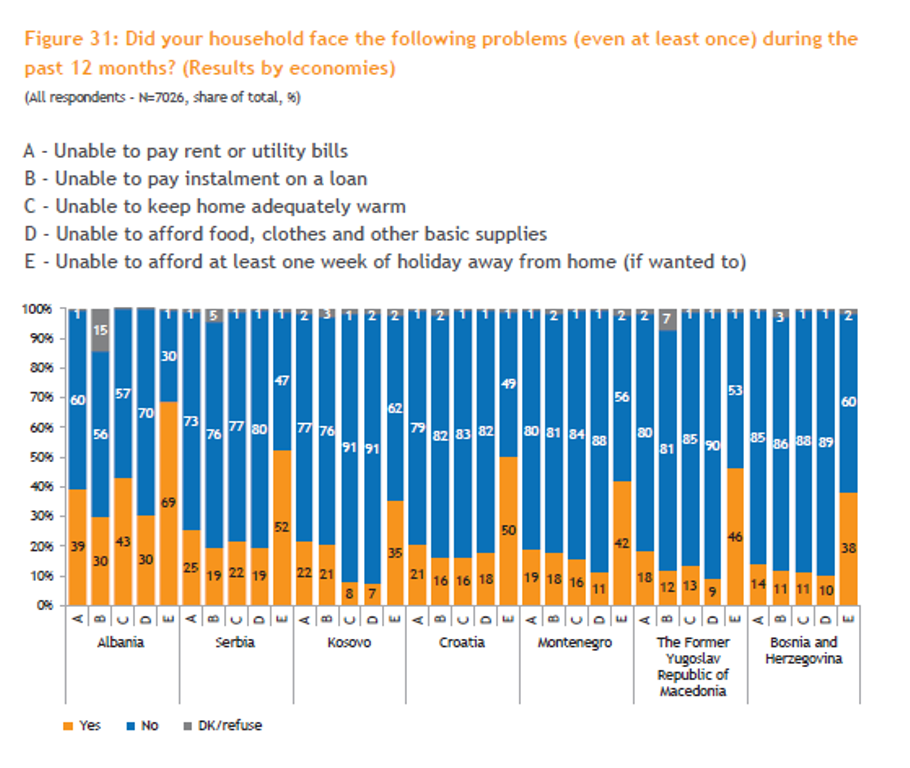 In Albania, less than half of households are able to pay their monthly bills. Such fact is confirmed by the latest public opinion survey carried out by Balkan Barometer regarding the living standards and the extent to which people are able to afford their daily necessities.
The report says that 43% of Albanian households are not able to secure heating for their homes, while 30% of them cannot pay their mortgage loans.
On the other hand, according to the opinion poll, Albania also has the highest percentage of people who claim that they are not able to afford at least one week holiday abroad, with 70%.
What stands out is the fact that Bosnia and Kosovo, whose GDPs per capita are similar to Albania's, do not offer such negative responses when it comes to fulfilling the most basic needs.
Meanwhile, 86% of Albanians have responded that differences between the rich and the poor are constantly growing. /balkaneu.com/