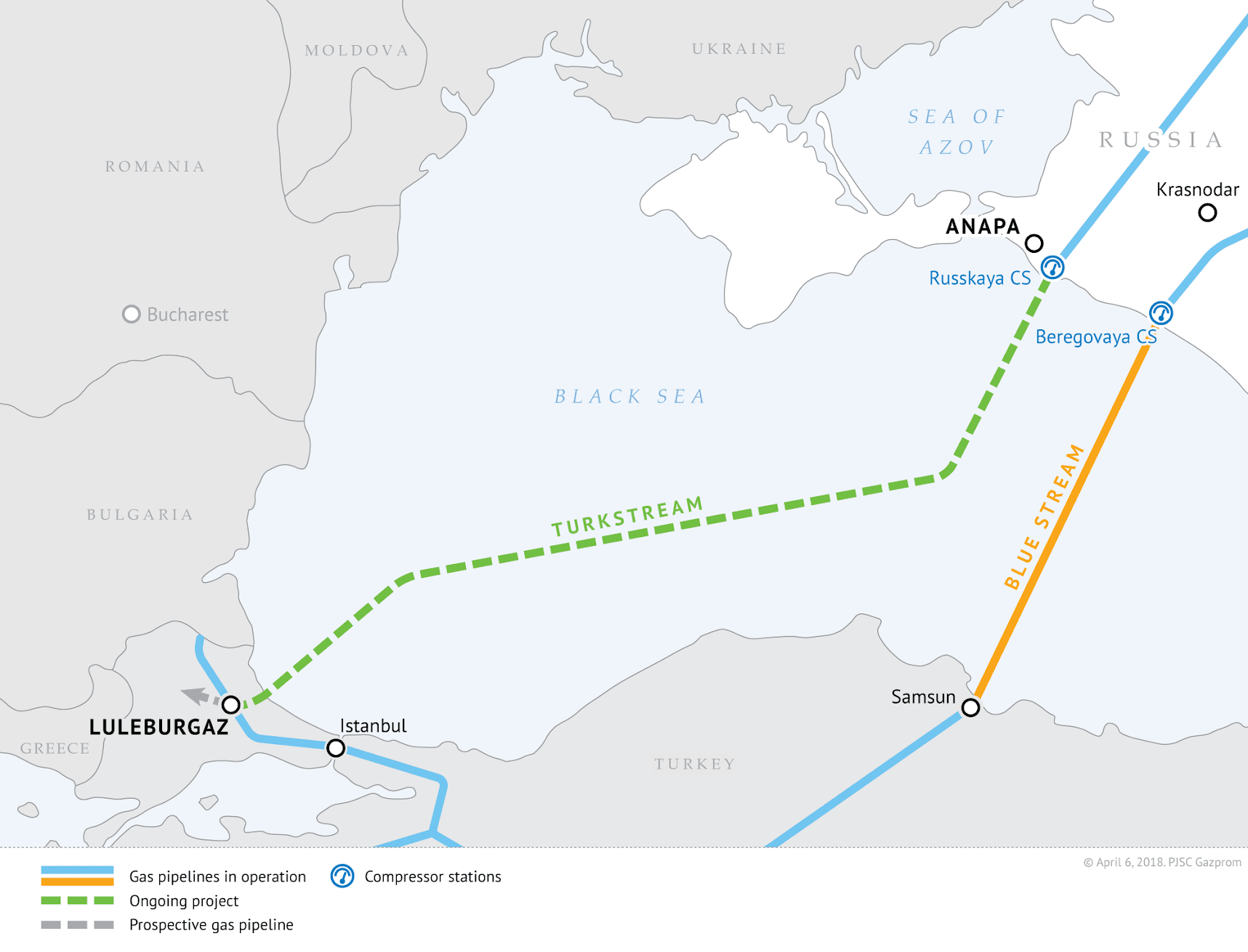 In an effort to convince Moscow to proceed with the implementation of energy-related plans that include it, Sofia is launching a tender for the development of a new connection for the transfer of (Russian) natural gas from Turkey to Bulgaria.
The aim is to extend the Turkish Stream pipeline to the Balkans towards Bulgaria and not Greece, and for this reason, Sofia has reportedly been in recent weeks in a diplomatic marathon to "seduce" Moscow and Ankara in order to ensure that Russian gas reaches the markets of the Balkans and then of Central Europe through its own territories.
In this context, Sofia seeks to ensure by the end of 2018, the participation of the companies that will undertake the work, while the state gas provider Bulgartransgaz confirms that there is interest from five companies for the transfer of Russian natural gas through the Bulgarian networks.
In any case, July 26 has been set as the deadline for the submission of tenders for anyone wishing to undertake the construction of the 11 km long interconnector pipeline between Turkey and Bulgaria.
The EU's reactions and warning 
"The most important thing is to have choices," European Commission Vice-President and Energy Commissioner Maros Sefcovic told Reuters news agency. He pointed out that the aim is to diversify sources of supply and ensure the smooth functioning of competition, thus apart from the transit fees, the country that will simply offer its territories for the passage of a pipeline gains nothing else.
EU officials, who have supported the creation of a Balkan Gas Hub in Varna, on the Black Sea, aiming to be the gateway point for three different sources of gas from Russia, Azerbaijan and Greece via LNG loads, are now concerned that Bulgaria will simply be transformed into a transit country, transforming its domestic market completely as being completely dependent on Russian Gazprom.
That is why, as Maros Sefcovic noted, "any new infrastructure in Bulgaria will be under very tight control to ensure it is in line with EU rules." However, as pointed out, if Sofia takes care to comply with European legislation on the functioning of the energy market, no one else can intervene.
Moscow pursues retightening of relations with Ankara and Sofia
Moscow hastened to congratulate Recep Tayyip Erdogan on his re-election in the presidential race as well as on the victory of the Justice and Development Party (AKP) in the parliamentary elections in Turkey.
Warm relations between Russia and Turkey are not at all symptomatic as recently, Russian President Vladimir Putin and Recep Tayyip Erdogan have agreed to give priority to joint projects in the energy sector, including the construction of the nuclear power plant in Akkuyu and the Turkish Stream gas pipeline.
In the meantime, Sofia has changed its stance as far as the construction of the nuclear power plant in Belene in co-operation with Russian Rosatom is concerned. The "biggest corruption plan of the century", according to a past statement by the Bulgarian Prime Minister Bulgaria, Boyko Borissov, the work today is an asset and profitable. Moscow is looking forward to a Bulgarian and Greek co-operation in the energy sector and awaits the corresponding response, but has the first say about the definitive development of its own "southern" gas corridor…. / IBNA