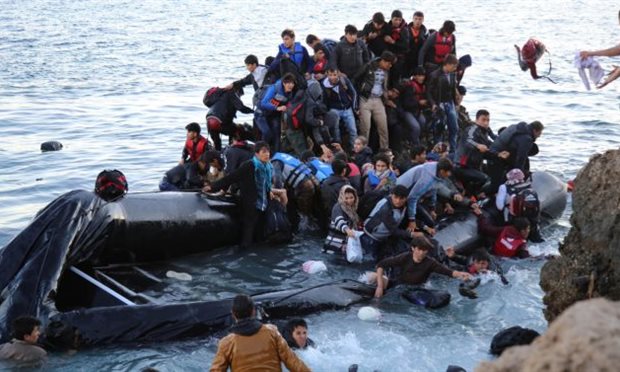 Greek Deputy Migration Policy Minister, Yiannis Balafas that he is not concerned with the higher number in refugee arrivals in Greece as it is a temporary phenomenon.
During an interview he gave to the Athens-Macedonian News Agency's radio station Praktoreio 104.9 FM earlier on Friday, Balafas explained that despite the hike, the numbers should not be exaggerated.
"The increase in the number of refugees arriving at the Greek islands is a fact and we are monitoring the situation closely. However, this increase curbed during the last few days and we hope that this trend will continue," he mentioned. He went on to say, "Fortunately, these problems did not have a negative impact on the tourist sector."
As well, he spoke of the made by Greece to increase the returns to Turkey for for those who are not entitled to international protection and the speeding up of asylum procedures.
The minister noted the importance of the EU-Turkey joint declaration on the issue of refugee and migrant flows from Turkey heading to Greece and highlighted its benefits. He added that although there were problems during its implementation, it is for the most part respected by both sides…/IBNA