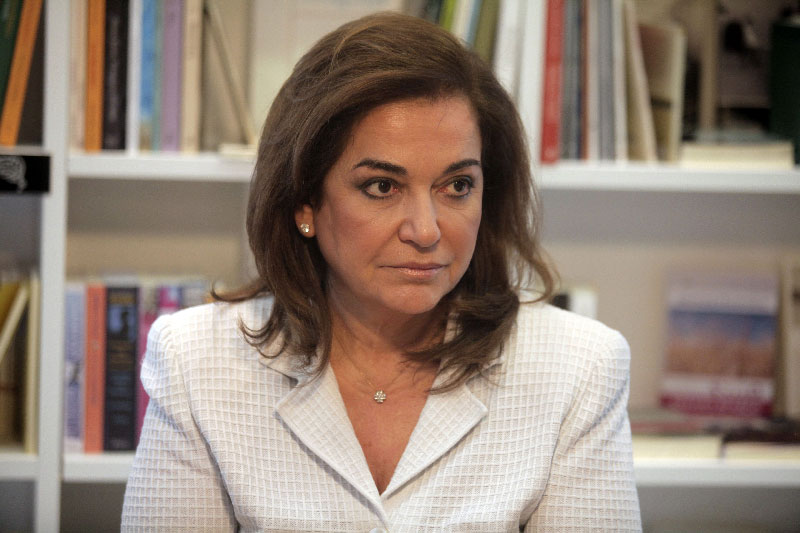 By Spiros Sideris – Athens
Position on the Turkish Cypriot EEZ challenges took the former Foreign minister Dora Bakoyannis, speaking at the University of Atılım Ankara.
"The violation of sovereign rights in the EEZ of Cyprus is a violation of international law and it is unacceptable", said the ND MP, referring to the movements of the Turkish ship Barbaros.
Speaking at the event entitled "The Greek-Turkish relations in the new dangerous security environment", Bakoyannis stressed that Cyprus is a member of the UN and EU and that: "to pretend that it does not exist cannot be a stable basis for any negotiation".
The former minister criticized the turkish actions in the Cypriot EEZ and addressing the students who were the audience, characterised them as anachronistic.
"And while I address you, the new generation in Turkey, I have a personal note, stating that this kind of reaction is anachronistic. It belongs to the past", said the New Democracy MP
Moreover, she said that if Turkey meets the criteria for inclusion in the EU, then nobody has the right to block it from becoming a full member of the EU, but must understand that there is no Europe à la carte.
Asked about the reaction of the Cypriot President Nikos Anastasiades,  Bakoyannis called it perfectly legitimate, saying that "this is how one answers to the violation of the sovereign rights of a country member of the EU".
"My message is clear: to not one accepts the existence of the independence of the Republic of Cyprus is unrealistic and leads to a dead end", said Bakoyannis.