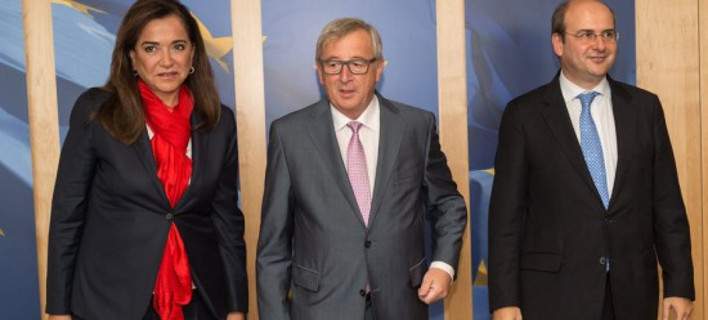 Athens, July 10, 2015/ Independent Balkan News Agency
By Spiros Sideris
With the President of the European Commission Jean-Claude Juncker met yesterday the New Democracy MPs, Dora Bakoyannis and Kostis Hatzidakis, at the seat of the European Commission in Brussels.
After the meeting that lasted for 50 minutes, Dora Bakoyannis said, according to AMNA, "we conveyed the message of the president of ND, V. Meimarakis that ND is a profoundly European party that supported the prospect of the country within Europe and Eurozone and assures that this effort will continue and that the Greek House has the European majority to support a deal. I hope and pray that the agreement will be achieved, and the proposals of the Greek Government will be such that they could lead to the solution of the problem, so that a whole people will not be forced to pay the amateurism, obsessions and selfishness".
On his part, Chatzidakis said that they transferred to Juncker the message that the sacrifices of the Greeks over the last five years should in no way go to waste and that the success of Greece will be Europe's success.
The top MPs of the GReek main opposition party also met with Katainen and Dombrovskis.
However, intense dissatisfaction has caused to the leadership of New Democracy the initiative of Dora Bakoyannis to visit with representatives of the party the executives in Brussels in support of Greek positions.
Bakoyannis' initiative, according to cycles in New Democracy, did not have the backing of the party's leadership, nor were they aware of it.
The same circles placed the initiative of Dora Bakoyannis within the battle expected to 'flare up', after the conclusion of the talks, regarding the election of a new leader in the main opposition party.