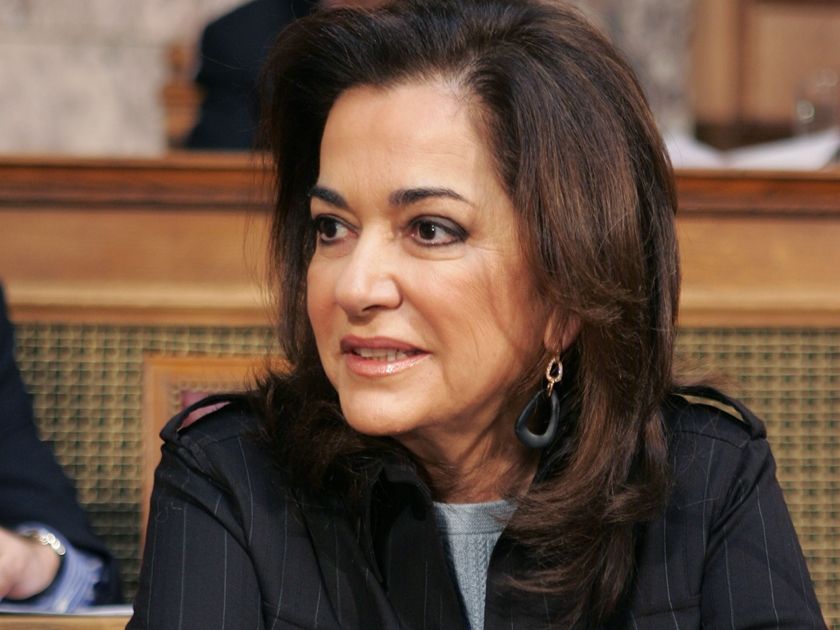 By Spiros Sideris – Athens
An open line of dialogue between Antonis Samaras and Alexis Tsipras, on major issues facing the country, requested New Democracy MP Dora Bakoyanni in her interview to SKAI television.
She stressed that Mr. Samaras should take the initiative to open the channel of communication, and if Mr. Tsipras does not accept, "his bad".
He cited the particularly difficult relations between Andreas Papandreou and Konstantinos Mitsotakis, stressing that "there was always an open line".
She indicated, however, that it was wrong for the Prime minister's advisers not to schedule the vote of confidence at the weekend, so that Mr. Samaras will have the chance to reply to Alexis Tsipras in Parliament.
At the same time, she rejected the possibility of early elections, noting that "this government must remain" or else "Greece will go back two years".
As regards to ENFIA, she stressed that the tax is "wrong" even after the corrections that were made. She stressed the need for horizontal reduction of the objective values ​​of the property by 30%, adding that this is an initiative that can be undertaken by the Greek government without the approval of the troika.
Bakoyanni added, however, that the New Republic would have to take steps to reduce the SYRIZA's lead in the polls, based on changes in the tax system, the improvement of the party's "cohesion", and finally political openings to the "orphan" Center-Right, but in a political and not a personal basis.
"The ND can turn the game", she said, adding that after the efforts of the government, now is the time to focus on policies that will "increase the pie" for citizens.
Finally, she tactfully criticized Adonis Georgiadis' statement that he will withdraw his money from the banks if the government falls, simply saying that "it was not the most appropriate of statements".