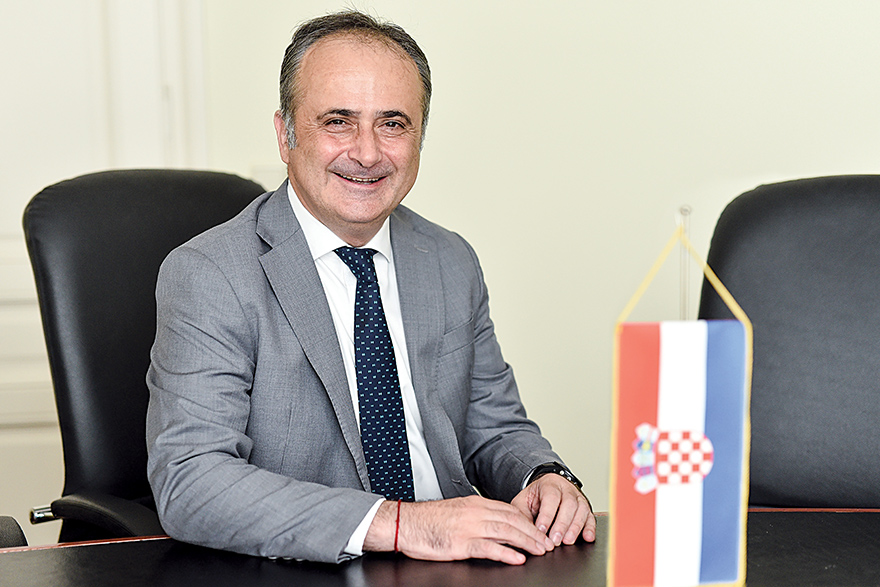 Croatia is not getting in the way of Serbia's path towards the European Union, outgoing Croatian Ambassador to Serbia Gordan Bakota stated.
We remain firmly committed, and it is what the Parliament decided a few years ago, that bilateral issues between countries should not interfere with the negotiation process. If you take a look at the chapters opened by Serbia, you will see that Croatia is not obstructing Serbia in way", Bakota told Novi magazine.
The Croatian diplomat added that there are still many unresolved issues between the two countries, whose relations are often vital to the region, and that Croatia is fully focused on addressing them.
"Besides, those are considered prerequisites according to the EU enlargement strategy. Taking certain steps towards something that has not been resolved for more than two decades could in fact ameliorate human relations, economic and cultural co-operation, but could also help Serbia on its European path, Bakota argued.
"Regardless of nationality or citizenship, it is the duty of both Serbia and Croatia to resolve the issue of missing persons together. This is important because of the families who have been searching for their beloved ones for more than 25 years", the Croatian diplomat noted.
As for the Croatian EU Presidency to begin in 1 January 2020, Bakota commented that Serbia and the rest of the Western Balkan countries would be at the center of the Croatian Presidency, adding that Croatia expects Serbia to implement reforms and fulfill all its obligations around the negotiation process.
During the Croatian Presidency, the EU's priorities will be Brexit and the multiannual financial framework, but we will try to keep enlargement policy high on our agenda, Gordan Bakota said.
"I hope that North Macedonia and Albania will be at last given a date to commence negotiations with the EU as early as March next year", Bakota noted, while reiterating Croatia's position that the decision to postpone the date was wrong.
Finally, referring to the new enlargement methodology requested by France, he underlined that there would be a lot of discussion on the issue. "The Summit will be a good opportunity to further assess the situation. It is very important that the rules of the game do not change in the middle of an ongoing process. The Western Balkan countries must have a clear perspective on their path towards the EU, the outgoing Croatian Ambassador to Serbia concluded. /ibna