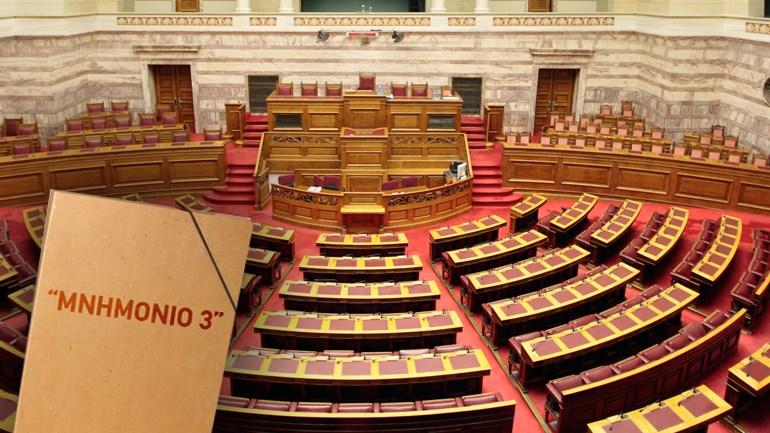 Athens, August 13, 2015/ Independent Balkan News Agency
By Zacharias Petrou
Greek parliamentary committees began discussing the country's proposed third bailout deal on Wednesday night.
The draft law for Greece's new EUR 86 billion bailout agreement was submitted to be discussed in Parliament as one bill with two articles – one on the loan agreement and memorandum of understanding and the second on prior actions.
It is due to be voted on Thursday under an emergency procedure with the outcome of the vote expected in the early hours of Friday.
The government will be expected to pass more than 35 "prior actions" as part of the agreement.
The Eurogroup will meet on Friday to sign off on the deal.
If the Eurogroup disapproves the deal – possibly because of pressure from German Finance Minister W. Schaeuble – there is still the possibility that instead of a full deal Greece could end up with another bridge loan. According to reports in the German press the country's government is concerned that the Greek agreement does not include a clear timetable on the reform program.
Alexis Tsipras said during a visit to the Infrastructure Ministry on Wednesday that the deal would end economic uncertainty in the country, but warned some forces would still like to see the deal fail. "[…] we must change too by putting up a fight within Greece to change all the things that brought us where we are" Tsipras added.
A deal is necessary to be in place by 20 August, when it a debt repayment of about EUR 3bn to the European Central Bank is due.
The first major review of how Greece is implementing the reforms will also take place in October.
The vote in Parliament is very important because it is seen as the final episode of the Syriza intra-party "war".
The Greek Prime Minister will have to decide, depending on the outcome of the vote, if he will call an early election and when and how best to deal with the rebels in his party. At the moment he appears against forming an "all-party" government. Likely dates for an early election are Sept 13 and Sept 20, according to reports in the press.
Analysts point out that there is no danger that the bailout won't be approved by Parliament as the main opposition has promised to vote in favor of the deal. Main opposition New Democracy party leader Vangelis Meimarakis said his party would vote for the new measures. Minor opposition parties are expected to follow suit.