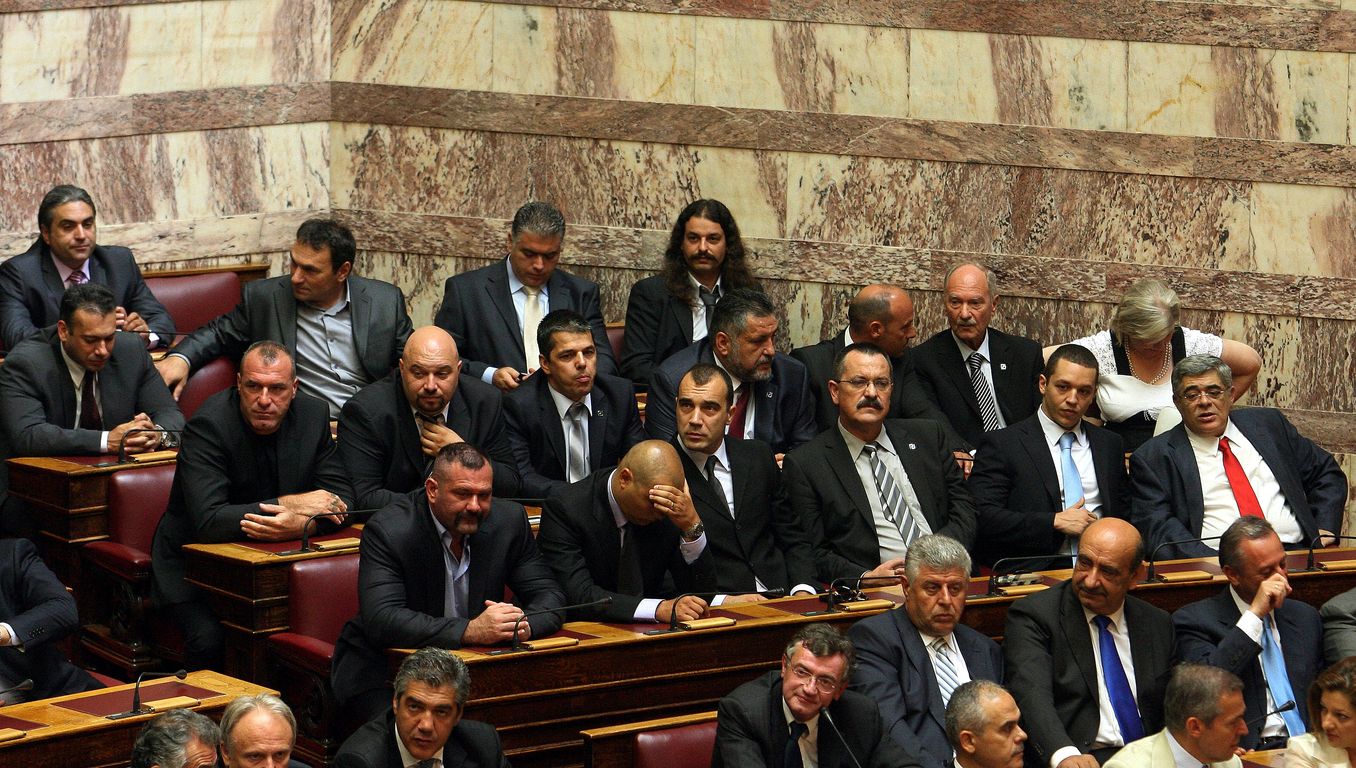 Athens, January 6, 2015/ Independent Balkan News Agency
By Spiros Sideris
The request to waiver their temporary detention submitted today to the Board of Appeals the Secretary General and all imprisoned MPs of the Golden Dawn.
In their collective recourse, the remanded MPs ask from the judges to replace the terms of their temporary imprisonment, to enable them to participate as equal candidates MPs with the candidates of other parties.
The applicants, who reiterate that they are being illegally detained in prison by "Samaras' command", refer to "cleptocracy system" that "fight the Golden Dawn" and argue that the election notice alone is an additional reason for their immediate release. The request to the Council of Appeals is signed by Nikos Michaloliakos, Christos Pappas, Elias Kasidiaris, Giorgos Germenis and Ioannis Lagos.
In a statement, the remanded Michaloliakos, inter alia, states: "As the election campaign has begun, the Head and MPs of the Nationalist Party of our country, the third political force, are being illegally detained in Korydallos prison. Today the Leader and the rest illegally detained MPs of the Movement, submitted a request for the lifting of their temporary imprisonment. In support of this application it is emphasised that the notice of these elections alone is an additional reason for the immediate release of all MPs. This is because it is unthinkable to conduct an election campaign with the Leader and MPs of the third largest political party in jail! It is note that all applicants will once again be candidates in their respective constituencies".