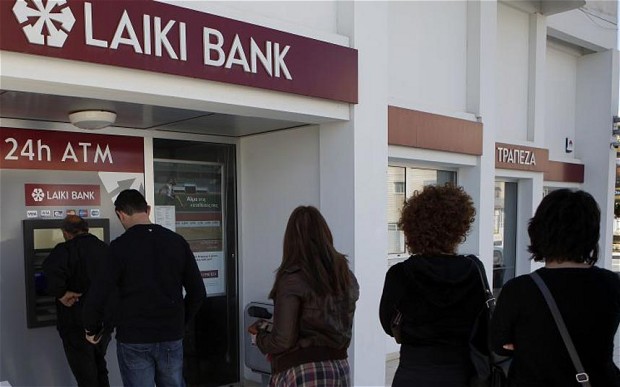 By Christos Meliopoulos – Nicosia
Dozens of Cypriot depositors and others who have been affected by the so-called "bail-in" imposed on the island country by its creditors have already chosen legal avenues in pursuing the cancellation of the decisions that led them to suffering economic losses.
Now the Anglo-Hellenic and Cypriot Law Association is leading a campaign for "justice against the troika", inviting people affected by last spring's developments to attend a meeting with legal experts.
"It is not about how many people have been affected or how many will opt for a legal challenge of the eurozone decisions. It's about the unfairness of the whole thing and the suffering caused," Kate Alexander-Theodotou, chair of the Association tells IBNA. "People have a right to know their options and be represented," she adds.
The Association's solicitors say that they have carefully considered and decided to take the cases of their clients to the European Court of Justice (ECJ) in Luxemburg.
The meeting with the legal experts is scheduled for the 17th October in Engomi, Nicosia (Europa Hotel, 5:00pm). Those who will attend will have the opportunity to get some expert consultation on subjects such as their rights in European law, the legal problems and challenges of the Cyprus bailout, the ways that a new credit system for economic development can be built in order to replace the "failed" bail-in policy. They will also be able to participate in a wider discussion over the course followed by Germany in Europe.
Speakers include legal experts that have dealt with the ECJ as well as members of the Schiller Institute in Germany.