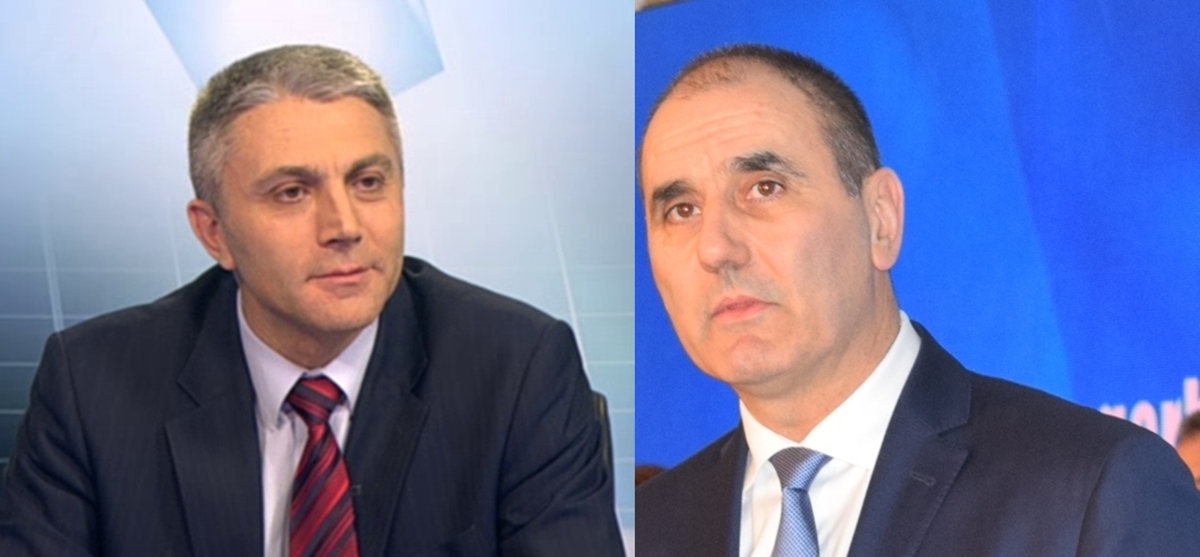 The two Bulgarian politicians who tabled controversial amendments to the Religious Denominations Act denied on March 29 that the changes were made under pressure from Ankara.
Tsvetan Tsvetanov, GERB deputy leader and former head of its parliamentary group, and Movement for Rights and Freedoms leader Mustafa Karadayi, tabled the amendments, which first envisaged writing off debts owed to the state by religious groups and in their final form providing for a 10-year deferment of the debts.
The main beneficiary of the legislation, approved at second reading on March 28, is seen as being the office of the Chief Mufti, spiritual leader of Bulgaria's Muslim minority, reported to owe more than eight million leva (about four million euro) in arrears taxes.
A political row erupted in Bulgaria after Turkish Foreign Minister Mevlüt Çavuşoğlu was reported to have said that Ankara had intervened to get the legislation changed, and was talking to Sofia about dealing with the Chief Mufti's debts. On March 29, Bulgarian Foreign Minister Ekaterina Zaharieva described her Turkish counterpart's comments as "extremely unacceptable" and denied that Bulgaria had been subjected to pressure.
Tsvetanov said that "in politics, everyone has the freedom to make his speeches and to be heard by his constituents".
"No, I have not heard Turkey's position on the issue of the Religions Act, the law has been discussed very much, there has been a working group, and you know there were much more restrictive texts at the beginning, then on the basis of the conversations, which were held with all representatives of the denominations in Bulgaria, we achieved what was accepted yesterday," Tsvetanov said.
Karadayi, whose party historically had its electorate mainly among Bulgarians of ethnic Turkish origin, denied that there had been any pressure regarding the legislation. "There has not been any attempt to influence us".
"As far as I know, there are elections in Turkey on Sunday," the MRF leader said, referring to the local elections being held in all of Turkey's provinces on March 31.
Zaharieva said that she had spoken on the phone with Çavuşoğlu and summoned the Turkish ambassador in Sofia for consultations on the afternoon of March 29.
"The law is not directed against any religion. It is the right of the Bulgarian Parliament to take care of financing all religions in Bulgaria so that they feel equal. We have nothing to hide. Bulgaria has never been pressured," Zaharieva said.
She noted that there also had been concerns about the law on the part of the Roman Catholic church and the Bulgarian Orthodox Church.
"So we listen to the concerns, of course,but we are an independent state and the Bulgarian parliament decides what to accept."
The Turkish episode led to an outcry among the nationalist United Patriots coalition, the minority partner in government and which opposed the amendments. The opposition Bulgarian Socialist Party called on the United Patriots to quit the government, lest they be seen as supporting the amendments./ibna