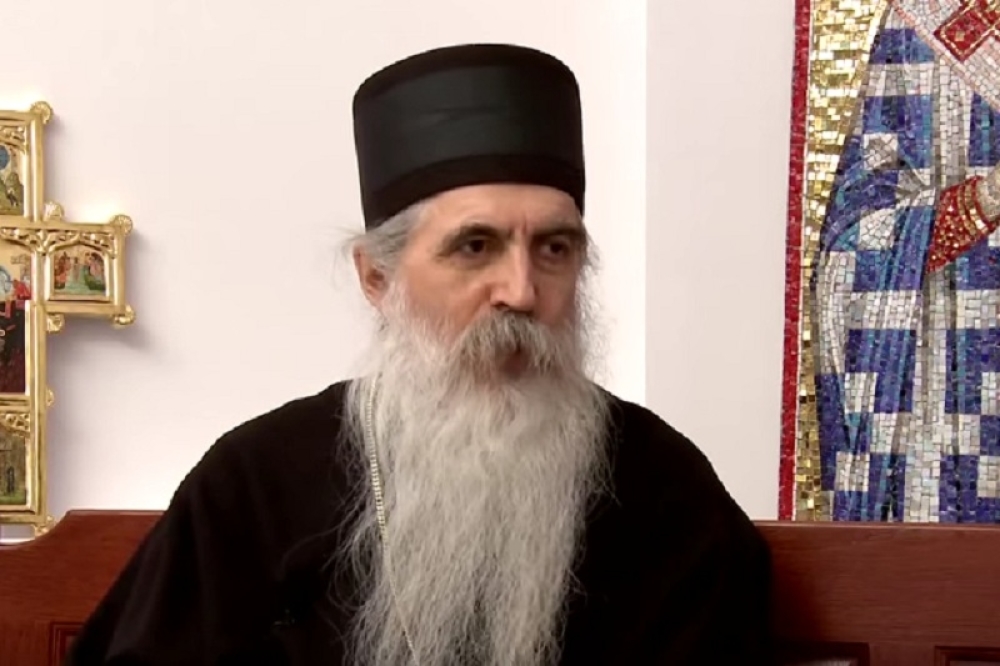 The Serbian Orthodox cleric and current Bishop of Bačka Irinej Bulović who is considered a cleric with great influence in the Serbian Orthodox Church (SPC), sees the risk of schism within Orthodoxy in the wake of the controversy that broke out over Ukraine between the Ecumenical and the Russian Patriarchates.
"For the first time in the history of the Orthodox Church, the threat of a great schism is truly great. If this happens -I hope it will be avoided- it will be much intense and difficult than any previous one in the history of the Church, even compared to that of 1054, given the spread and the large number of Orthodox Churches around the world", warned Irinej Bulović in an interview with Belgrade's POLITIKA newspaper.
The Serbian high-ranking church official criticised Ecumenical Patriarch Bartholomew's decision to send two representatives to Ukraine despite the objections of the Patriarchate of Moscow.
"The Exarchs have been sent there with a specific mission, to implement a plan to deliver self-rule to the schismatic Ukrainian churches of various shades and types, against the will of the only, regular and acknowledged by all -and by the Ecumenical Patriarchate- Church of Ukraine", said the Bishop of Bačka.
At the same time, he expressed the hope that the Patriarch of Constantinople would not "cross the Rubicon" and "place the sacred unity of the Church over the land, competition, interests and political influence of foreign governments". The Serbian Bishop made it clear that the SPC's critical stance on Patriarch Bartholomew's actions linked with the issue of Ukraine does not indicate that he is in favour of Moscow and against the Patriarchate of Constantinople, but rather expresses certain principles.
"In short, we are not in favour of Moscow, but we support full respect for the eternal order. We are not against Constantinople, but against any initiative that -even independently of good intentions- certainly causes greater disturbances and divisions than those we already experience", Irinej noted in his POLITIKA interview. He did not fail to point out the risk of similar problems in other countries.
"If, in this way, the irregular ecclesiastical structures in Ukraine become autocephalus, then the same could happen in Macedonia, Montenegro, Abkhazia, but perhaps even in Greece", warned the cleric. It is worth noting that recently, in his letter to the Ecumenical Patriarch Bartholomew, Patriarch Irenaeus of Serbia expressed the Serbian Church's concern about the way he is handling the issue of Ukraine…. / IBNA