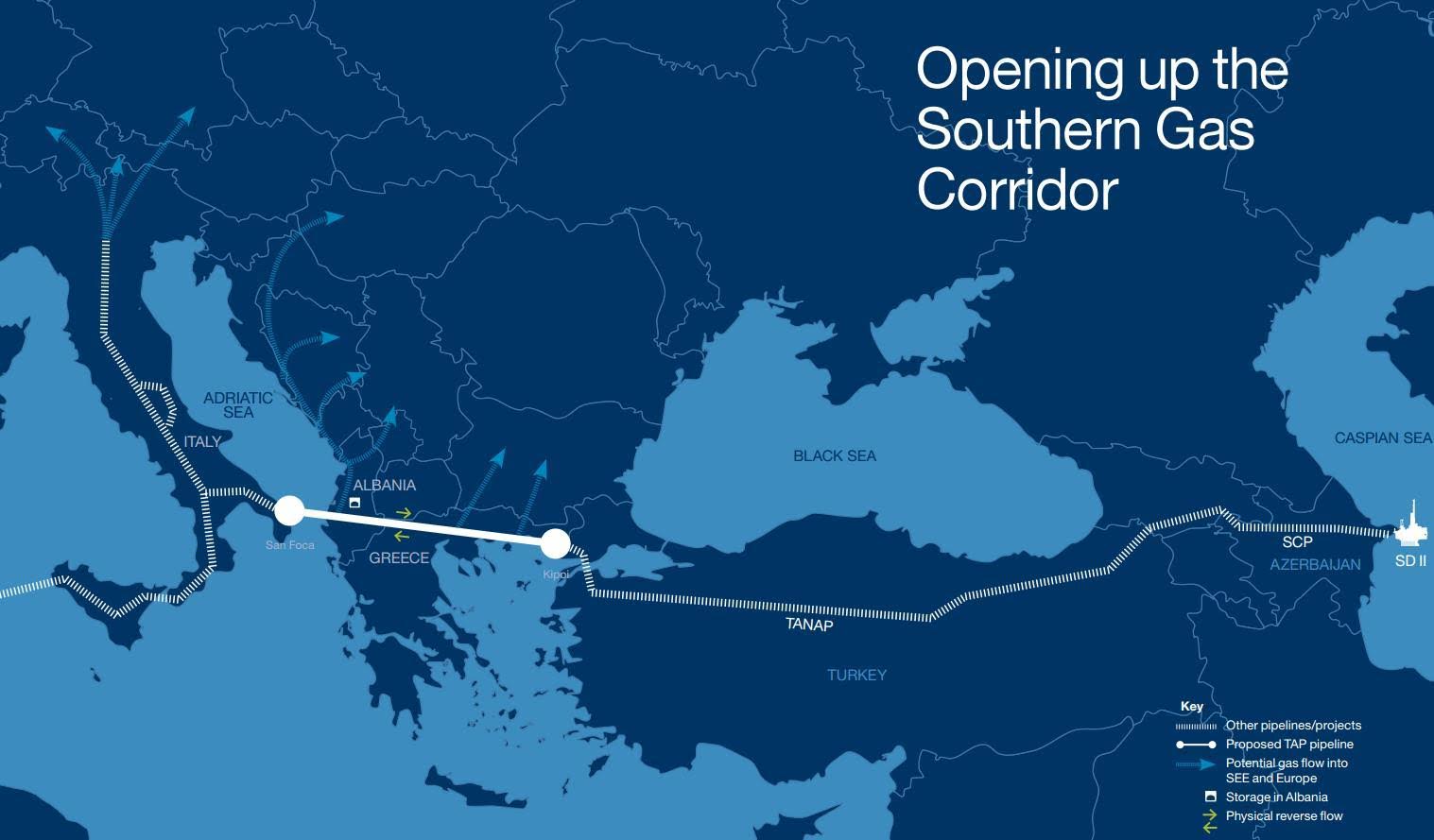 In his first interview after his appointment as Energy minister of Azerbaijan, Parviz Shahbazov spoke to local Trend news agency and expressed his country's aspirations to include the Balkans into the Southern Corridor, pointing out that Turkmenistan's participation increases the ability to meet the energy needs of SEE countries.
According to the competent minister, "The SGC initiated by Azerbaijani President Ilham Aliyev with the involvement of new exporters, transit countries and consumers, has the prospect of expansion in Eastern and Central Europe, including the Balkans. This year we are completing the projects of the Shah Deniz Stage 2, the South Caucasus Pipeline Expansion and the Trans-Anatolian Natural Gas Pipeline (TANAP), and this shows that Azerbaijan has fulfilled its obligations."
The Azeri minister during his interview with Trend news agency
What representatives of Turkmenistan and Romania have said, according to Shahbazov, confirm this prospect.
The key role of the IGB pipeline
"Another important event" that could upgrade the Balkans in the field of energy "expected this year is related to the Gas Interconnector Greece -Bulgaria (IGB) pipeline, the groundbreaking ceremony of which is scheduled for June", Shahbazov said to Trend.
But it's not the IGB only, there is also the IAP
A month ago, Azerbaijan's state-owned hydrocarbon company reached an agreement with its Albanian "counterpart" Albgaz, which provides for the connection of the Ionian-Adriatic Pipeline to the South Corridor and the "integration" of Montenegro and Croatia in the wider distribution plan of the Azeri gas in the Balkans.
The meeting of Azerbaijan's representatives with those of the Balkan countries in Athens on May 30 is greatly anticipated . It will take place on the occasion of the Balkans & Black Sea Cooperation Forum.
The Southern Corridor is a project backed by the European Commission as it is expected to help secure alternative energy sources for Russia, in particular to import gas into Europe from the Caspian countries so as to cover the European energy industry.
Of course, Azerbaijan does not seem to look only towards the West. One more priority is the realisation of another corridor that will connect Azerbaijan with Iran and Georgia, focusing on the electrical interconnection of the three countries…. / IBNA