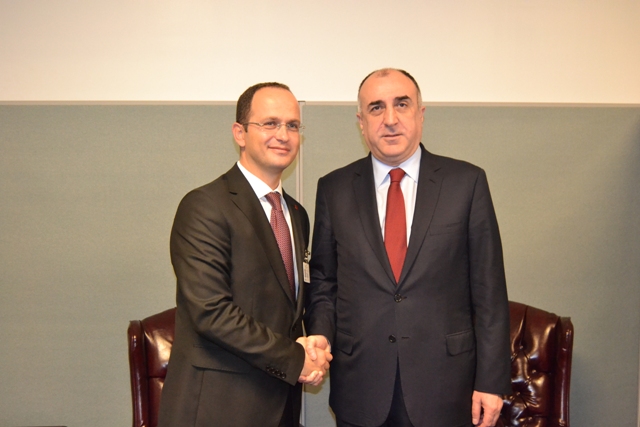 New York, September 26, 2013
Minister of Foreign Affairs, Ditmir Bushati has had a meeting in New York with the Azeri Minster of Foreign Affairs, Elmar Mammadayarov. The meeting was held in the framework of the 68th session of the UNO General Assembly.
Minister Bushati praised the strategic decision of TAP pipeline, as a significant opportunity for the Albanian economy and the involvement of the country in the international network of pipelines. The intensification of economic and commercial cooperation and the free movement of people were seen as priorities of bilateral relations.
The Azeri minister expressed his interest for the gasification of Albania and praised the role of our country not only as a transit point, but also as an important point for distribution  in all the region. TAP project was considered as a good model of inter-regional mode. Minister Bushati invited minister Mammadayarov for an official visit to Albania. /ibn/