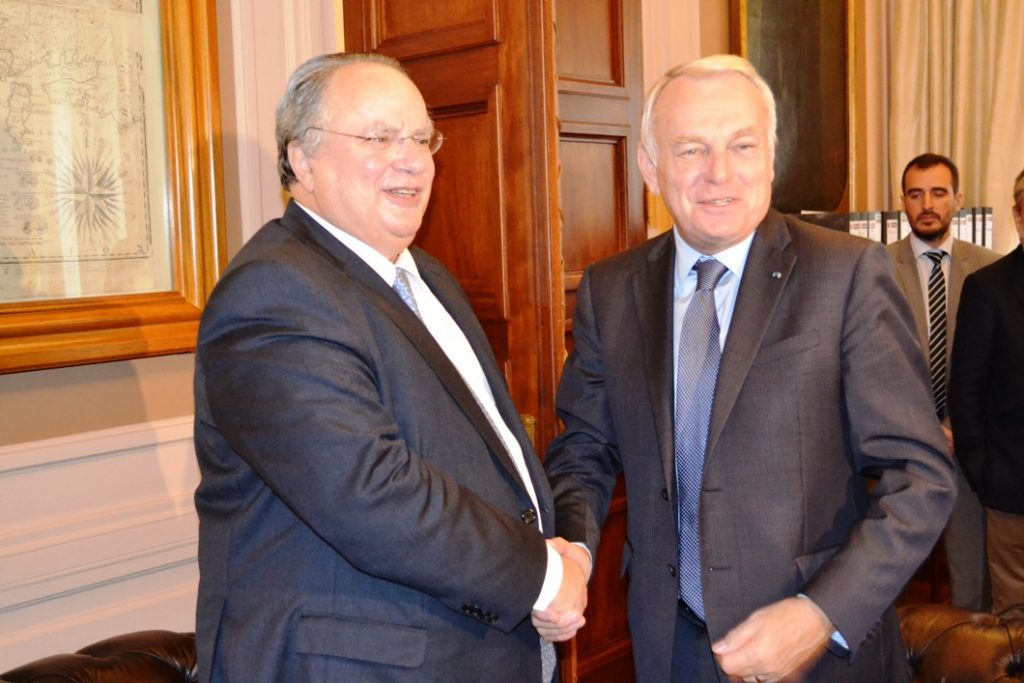 France will support a swift solution on the issue of Greece's debt in the EU, French Foreign Minister Jean-Marc Ayrault indicated on Tuesday, in a press conference after meeting his Greek counterpart Nikos Kotzias. The Greek foreign minister, on his part, said that all sides must honour their commitments.
"A swift settlement on the issue of Greece's debt is something important for Greece and Greek authorities, because it is a precondition for Greece's return to the markets," Ayrault said. The European Central Bank (ECB) had expressed a similar position, he pointed out, warning that all sides had to be "especially careful".
"There is still work to be done," the French minister said, while adding that "France wants all commitments to be honoured." Ayrault also assured Greeks of France's "solidarity with their efforts to effect Greece's recovery," noting that the early results of this effort were very encouraging.
He promised French support for the Greek authorities "determination to very quickly conclude the second review of the Greek programme in the next weeks." He praised Greece's efforts and said it must be helped to succeed, warning that there should be no delays. "We must consolidate all we have achieved so far," he said.
Kotzias said that all sides in Europe must honour their commitments. "There is no agreement that concerns only one country, such as Greece. The agreement concerns everyone and the implementation of the agreement that concerns everyone must take into account historical examples. Greece should not receive harsher treatment than that which the victorious allies in 1953 in London had dealt to a country that had caused the Second World War and owed two loans from the 1920s," he commented.
Ayrault also underlined the importance of implementing joint EU decisions, such as those for the refugee issue. "We mustn't only talk. We must decide and then act. It is on this that trust is based and the EU must provide specific answers to European citizens so that they are not tempted by euroscepticism," he said. France and Greece shared a common vision of Europe that acted to protect European citizens, encouraged prosperity and opened up paths and prospects for young people, he said.
"France and Greece together will contribute to creating such a Europe," Ayrault added./ΙΒΝΑ