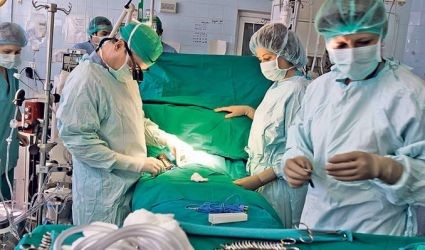 Bucharest, April 11, 2016/Independent Balkan News Agency
By Irina Stoica
A medical first in Romania has been reported at a state-managed clinic in Bucharest. Doctors from Colentina Hospital, a public provider of medical services, performed their first awake brain surgery.
The patient is a 48-year-old woman with a very serious condition. She had a tumor that covered her primary motor cortex plus other areas of her brain. The anesthetists that took part in the procedure made it possible for the surgeons to operate on a wide awake patient who was talking, laughing and jotting on paper, according to information released by the hospital management.
The surgery lasted 4 hours and during that time the patient underwent various tests so the doctors could assess her motor and sensory functions. The surgery is reimbursable by the Healthcare Insurance House, and the patient did not have to contribute any co-payment.