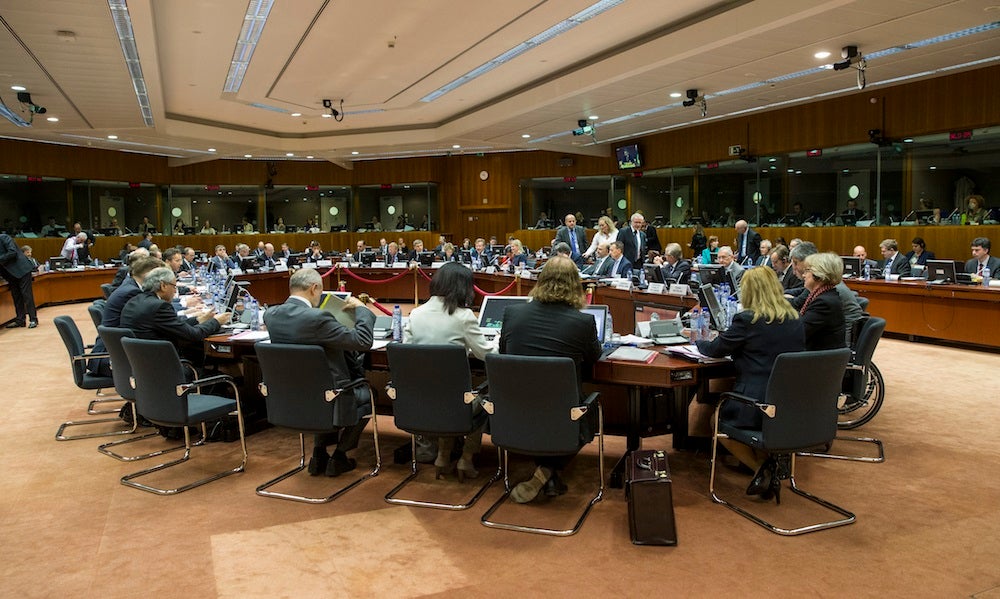 Finance Minister Christos Staikouras is expected to attend tomorrow's Eurogroup meeting, where he will discuss, among other things, the repayment of 767 million euros in Greek bonds held by the ECB and the European Central Banks (ANFAs and SMPs).
Furthermore, the issue of the cancellation of the interest rate increase partly imposed on the European Financial Stability Facility (EFSF) loan during the 2nd memorandum, will also be discussed.
The 767 million euros, as well as the 1 billion euros disbursed in May, are expected to be put into the debt depreciation, as decisions on using them for investment are expected to be made within the next year.
Christos Staikouras will travel to Brussels today to meet the new Economic Affairs Commissioner Paulo Gentiloni. Tomorrow he is also scheduled to meet, on the occasion of the Eurogroup, with his Irish counterpart Pascal Donohue, but also with officials from European institutions.
Fiscal policy
At the same time, the economic policy of restarting the Greek economy has already yielded internationally recognized results, just 130 days after the new government took office, Finance Minister Christos Staikouras said at the 30th congress of the Hellenic American Chamber of Commerce; he underlined that the growth rate of our country in 2019 will be at 2%, while in 2020 it will increase to 2.8% on an annual basis.
The Minister of Finance pointed out that the Government is using the fiscal space for the benefit of the Greek society. The surplus of the second half of this year was used to reduce the amount of ENFIA – a measure that mainly benefited the middle class; a heating allowance was given out; a 5% income tax advance was reduced for all businesses; extraordinary healthcare and defense expenses were covered; public transportation in Thessaloniki on the verge of a collapse was financed; debts by ELTA and PPC were paid back; emergency aid was provided to vulnerable social groups, while a safety cushion is being kept away, in order for the budgetary target to be met, the minister stated. /ibna