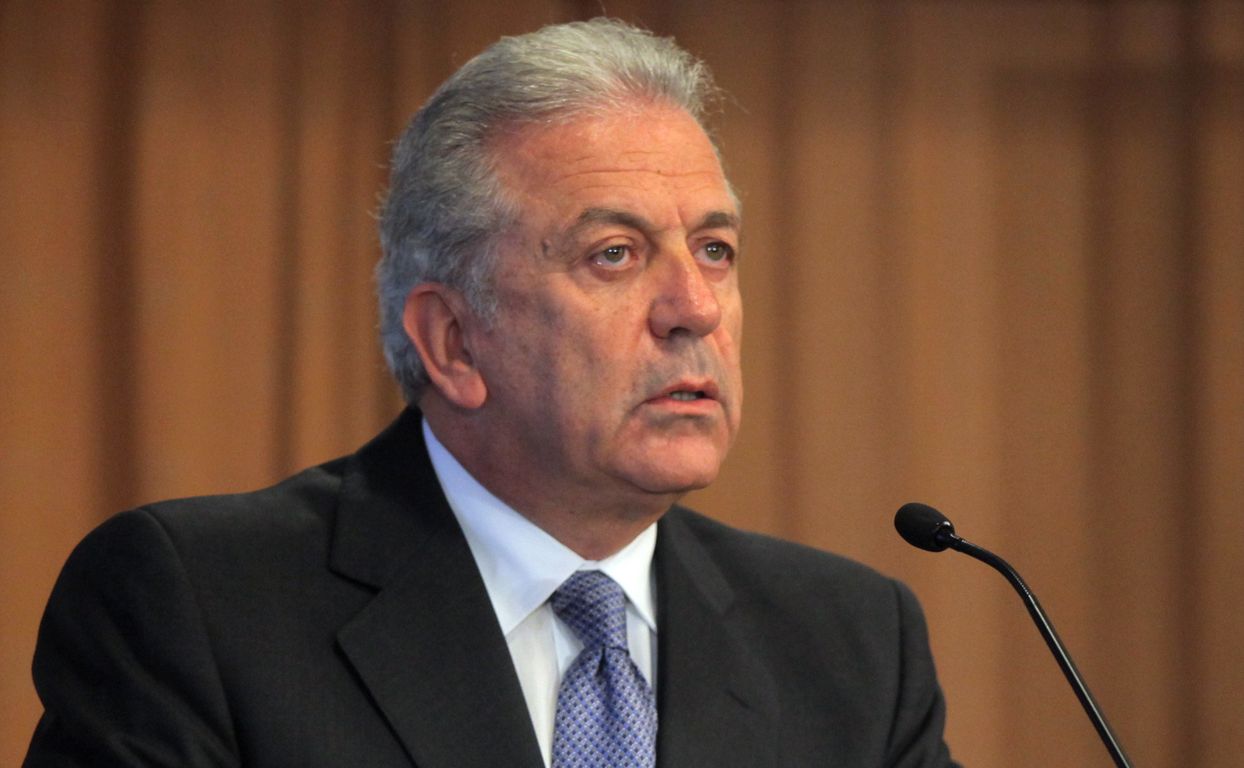 Athens, January 22, 2016/Independent Balkan News Agency
By Spiros Sideris
The will of the European Commission to strike terror in the heart of its economy, stressed on Thursday morning in plenary of the European Parliament Commissioner for Immigration, Home Affairs and Citizenship Dimitris Avramopoulos, on the occasion of the debate on the "increased threat of terrorist attacks".
Avramopoulos called the Member States to cooperate more closely among themselves in the exchange of information.
"2016 will be the year of persecution against profits from terrorist acts. We have to deprive terrorists of their financial resources", he said.
"With persistence and tolerance, with these two principles of democracy, while respecting human rights", we are determined to respond to the great challenge of these days", he added.
The commissioner said that in early February, the Commission will submit its proposals within a given timetable, while next week will be inaugurated the European Anti-Terrorism Centre at Europol.
He recognized the need for better management of the external borders of the EU, from which depends the preservation of the Schengen zone and stressed the "critical" issue of exchange of information, as a central pillar of the Agenda for Security.
"The EU instruments are already at our disposal to facilitate the exchange of information between national authorities and law enforcement: The Schengen Information System, Europol's databases, the Shcengen III framework (police and judicial cooperation on terrorism), should be used to the fullest by the Member States", he explained.
He also recommended the Member States should show more trust towards each other and share more information among themselves, as well as with Europol. "We need to realize that collectively, we are all much safer. The threats we face are common. This is not a game of competition, we support each other when we work together", he said.
Regarding the Center for Combating Terrorism within Europol, which will be officially inaugurated next week, Avramopoulos said that could be a central element of EU counter-terrorism operations, "as long as the member states make the best of it and exchange information among them". It could play an important role in the cross-identification of data and the provision of analytical and technical support, he said.
"A year after the attacks in Charlie Hebdo, we made it clear that our response will not be motivated neither by fear nor from drawing hasty conclusions. The Commission has proposed a series of concrete actions that are part of a comprehensive approach. And through this collective effort, we have made significant progress. However, recent events have shown us that we need to do much more", the Commissioner concluded.