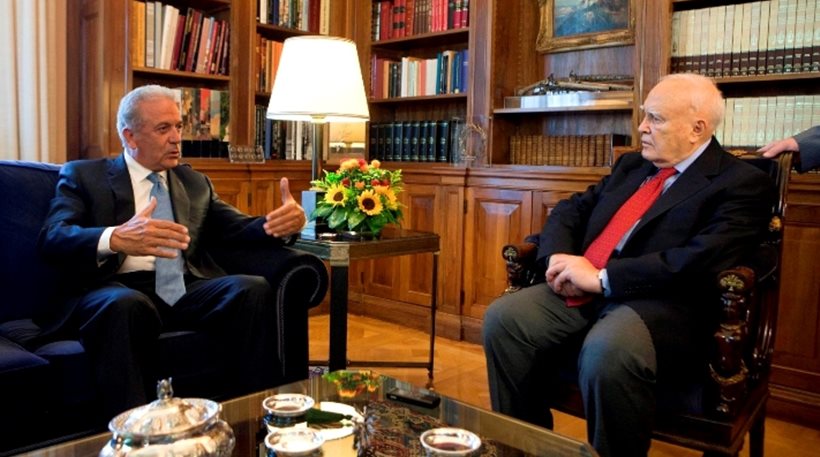 Athens, January 6, 2015/ Independent Balkan News Agency
By Spiros Sideris
The critical challenges the European Union is faced with and the important responsibilities he has taken, was the focal point of the meeting between Greek Commissioner of the EU Dimitris Avramopoulos and the President of the Greek Republic Karolos Papoulias, on Monday, at the Presidential Palace.
"The mission is great, both in the name of our country and in the name of Europe, which is also facing great challenges. Perhaps this is the most important five-year period from the establishment of the European Community – and later Union – where the stakes are high and I must tell you that the political character given by president Juncker himself has inspired everyone and we are determined, trully, to guide it safely and securely to a new future", said Avramopoulos.
Karolos Papoulias said: "I want to congratulate you, because it is the first time we meet since you have been appointed Commissioner. You have undertaken a very important task for our country, but also for Europe".
The Greek commissioner stated that "…the big European issues are the economy, unemployment and emigration. To us is added the issue of security of Europe as well, and this is on top of the interest of all European countries".
Avramopoulos added that there are initiatives for a coherent proposal on these issues.