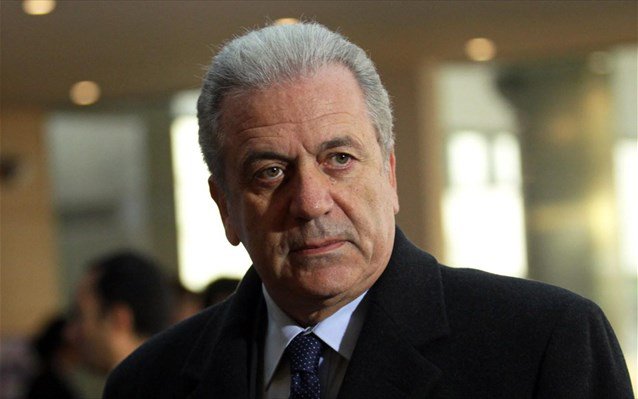 Brussels, January 15, 2016/Independent Balkan News Agency
By Spiros Sideris
"We need to be realistic and honest. The situation is getting worse", concerning the refugee issue, noted the Commissioner of Immigration Dimitris Avramopoulos, speaking before the Committee on Civil Liberties, Justice and Home Affairs of the European Parliament. "If the Schengen collapsez, it will mean the end of Europe", he said.
The Greek commissioner stated that the fact that around 3000-4000 people continue to arrive daily in the Greek islands is not satisfactory, suggesting that cooperation between EU Member States in the refugee problem is incomplete, while also called problematic to some degree the cooperation Europe and Turkey.
"We are at a critical moment, our unity is in jeopardy", Avramopoulos said. "More and more Member States are reintroducing border controls", he said and noted that the answer must be a common agenda.
He noted that the Dublin Regulation on asylum should "be reviewed in depth" and noted that the European Commission will present "in March a proposal for its revision".
He stressed that the Schengen zone should not be called into question, saying that "if Schengen collapses, it will be the beginning of the end of the European project. Schengen is not our problem, it is our greatest achievement".
"Now we must all do our best to make sure that (Schengen) will continue to exist", he said.
Moreover, during yesterday's meeting, the College of Commissioners also discussed the refugee crisis, considering the measures taken in 2015 and the initiatives that will be announced in the spring of 2016.
Intervening in the discussion, Avramopoulos said: "In 2016 we find ourselves at a crossroad. The decisions and actions we take together will determine the future of the Union. This exactly what is at stake today: To operate as a Union".
"First, we must urgently have tangible results regarding the first reception centers (hotspots), the relocation, the return, the European Border Guard and the normalization of the functioning of the Schengen zone. Second, we must be bold and look forward", he said.
"That is why the Commission is already working hard on the revision of the Dublin system and the establishment of a permanent resettlement programme and a comprehensive package of measures on legal migration and integration. We must not lose from our sight the bigger picture", he added.