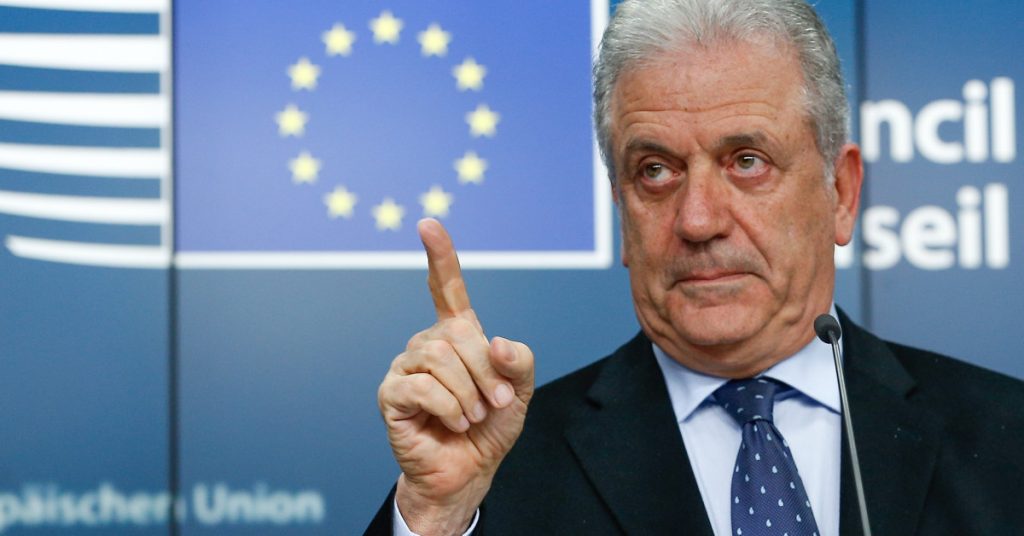 Athens, August 23, 2016/Independent Balkan News Agency
By Spiros Sideris
Proposal to impose sanctions on EU countries that refuse to implement the agreement on τηε distribution of refugees has been tabled by the Commission, as confirmed by the competent Commissioner Dimitris Avramopoulos.
Replying to a question by Deputy EU Parliament speaker Dimitris Papadimoulis, he confirmed the publications that spoke of the imposition of "solidarity contribution" of EUR 250,000 per applicant for asylum to Member States that do not participate to the refugee distribution mechanism.
The amount will be collected from the states that will eventually be identified as responsible for the examination of asylum applications.
Regarding the delays and refusal of Member States to comply with European decisions, Avramopoulos says the Commission has adopted on March 16, four monthly reports on the relocation and resettlement of refugees, in the last of which it can be seen that there has been "some progress in complying with the legal obligations contained in the commitments, but further efforts are needed".
"The Commission will continue to submit reports regularly, and reserves the right to take action if Member States fail to comply with their obligations", noted in his response, the Commissioner of Immigration.