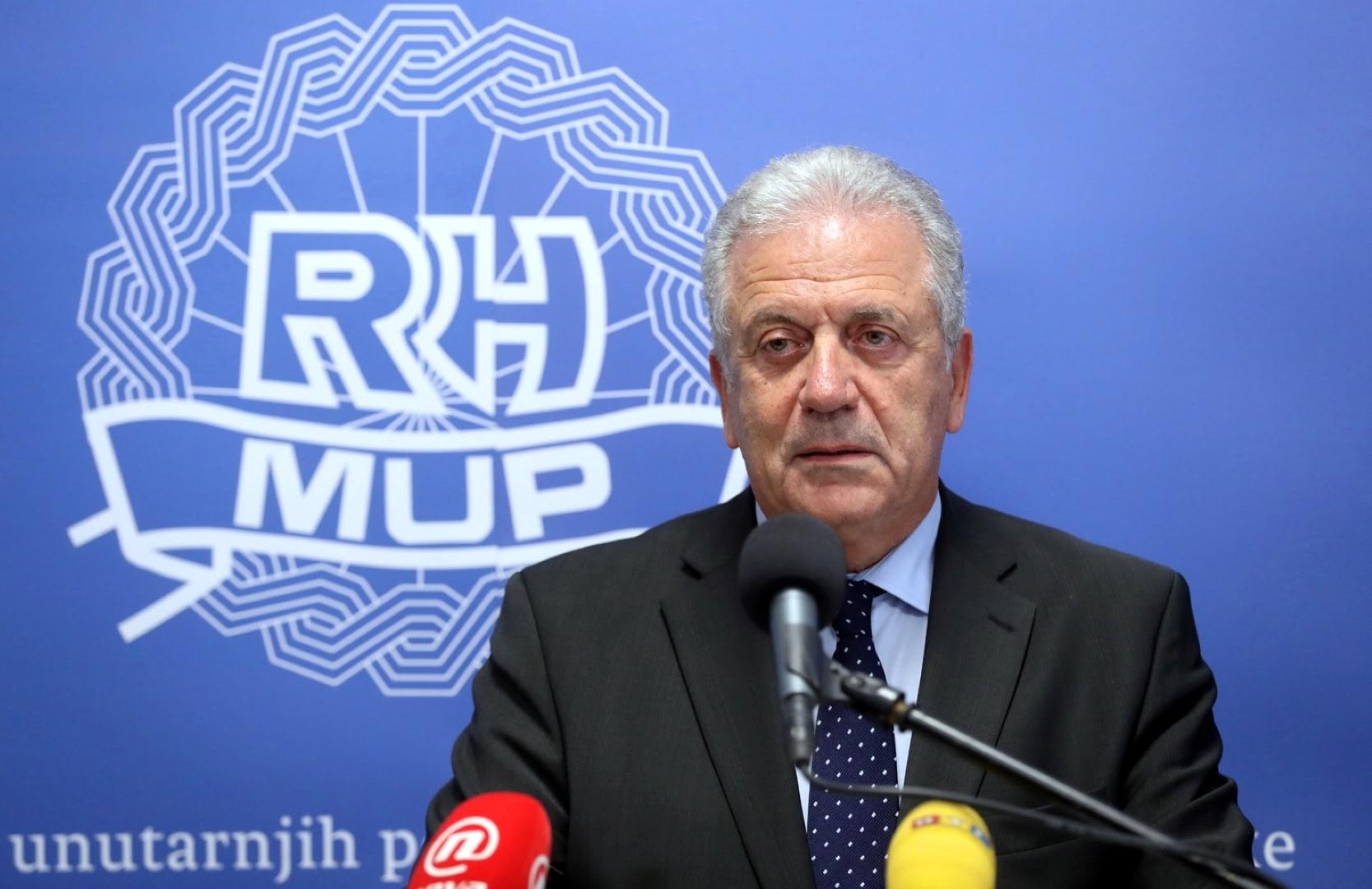 EU Commissioner for Migration, Home Affairs and Citizenship Dimitris Avramopoulos had the chance to meet the Croatian PM Andrej Plenković and Internal Affairs Minister Davor Božinović privately during his visit to the coutnry's capital in order to discuss issues on migration more thoroughly.
Immigration, border handling, security matters and the Schengen Agreement topped their agenda.
After the meetings he had with the Croat government officials, the European Commissioner said that now is the moment to make progress toward a more organised and legal immigration process. "Let us not forget that Greece and Italy are still under pressure. This is the basic reason why relocations must go on… We have spent 500 million euros on 50,000 more relocations about to happen in the next two years", Avramopoulos said.
At that point, he mentioned the importance of Croatia's role in a spirit of solidarity.
According to official data, the EU have spent over 100 million euros for the years 2014 to 2020 and Avramopoulos specifically said that he expects Croatia to make good use of its available funds for the relevant cause.
The Commissioner sees the Schengen Agreement as something that can help EU countries stay united stressing he would like to see Croatia becoming a member in the group of countries which are under this Agreement Scheme, soon.
Speaking of the latest terror attacks in Marseille, Barcelona and London, he underlined how volatile issues of security and safety still are. "On the 18th of October", said Avramopoulos, "we will announce new, specific operational actions to boost the support we are providing to EU member states against terrorism".
The EU Commissioner reassured Croat officials that their country can count on his and the Commission's support alike…/IBNA