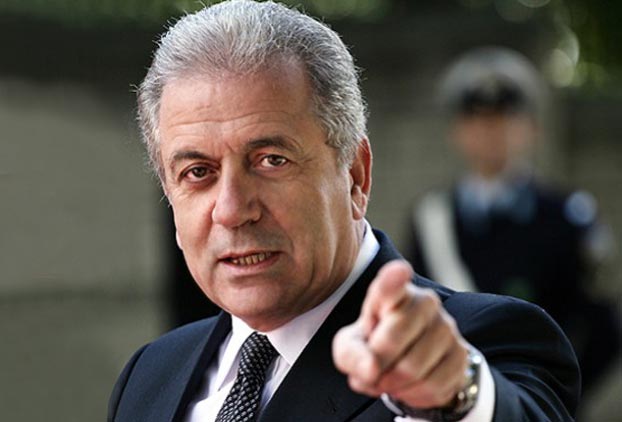 Athens, September 29, 2015/Independent Balkan News Agency
By Spiros Sideris
"Forget the political cost" is the message sent by the commissioner responsible for immigration, Dimitris Avramopoulos to European politicians on the immigration crisis, in an interview to the European magazine «POLITICO».
Avramopoulos points out that European politicians will have to address the issue "without considering their reelection" and upholds the Commission's role, saying:
"The Commission is here for five years, to do its job and do it with vision, responsibility and dedication. Because what motivates us is not re-election. For this reason, the political cost means nothing to us. European leaders should appear equally adventurous. This is the message I want to send across Europe: Stop thinking about the so-called political cost".
Continuing, the Immigration Commissioner warns that, despite the decision of the Home Affairs Council last week to relocate 160,000 refugees, "the situation will be complicated and will remain difficult in the coming years".
He also expresses his disagreement with the notion put forward by some countries of Eastern Europe that the Commission's policies are a "pull factor" for more refugees who attempt to reach Europe.
According to Avramopoulos, the reason that made it so difficult to decide on the issue, within the Home Affairs Council, goes beyond the few countries that disagreed. "Europe is not the United States, it is not a federal system", he says, adding that the decision-making process took more time "because in the beginning, not only the EU, but all Member States were surprised. Nobody expected that this flow of refugees and irregular immigrants two years ago".
Asked finally whether Germany could be considered a "front line state", in the sense that it receives the highest number of refugees and therefore could apply to join the resettlement programme not as a host country, but in the same category as Greece and Italy, the commissioner replied negatively.