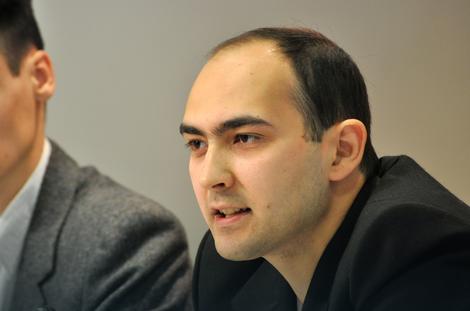 In 2016 the average net earnings in 21 African countries were higher than in Serbia, while 12 countries in world's poorest continent where behind Serbia in this regard, said Dragoljub Rajic, head of the Business Support Network.
In the interview for Beta news agency Rajic recalled that in 2016 the average net earning in Serbia was 46,097 dinars, or 397,49 US dollars.
In the average earning scale these African countries were behind Serbia in 2016 (in US dollars): Mauritania (332,68), Ghana (313,82), Kenya (279,03), Rwanda (270,22), Tunisia (269,34), Togo (249,93), Nigeria (230,31), Somalia (202,86), Uganda (164,94), Egypt (157,69), Senegal (140,09) and Mali (114,20).
However, according to data presented by Dragoljub Rajic, the average salaries higher than Serbian had the citizens of Angola, Libya, Zambia, Lesotho, South Africa and Malawi – from 1,806,50 to 1,126,12 US dollars.
"Serbia was also behind Liberia, Namibia, Gabon, Swaziland, Congo, Botswana, Sudan, Djibouti, Ivory Coast, Chad, Tanzania, Equatorial Guinea, Morocco, Mozambique and Zimbabwe with earnings from 998,93 to 397,78 dollars", Rajic said.
He explained that most of these countries lack the basic foodstuffs and therefore are forced to import them, unlike Serbia which has even surpluses.
"Until 2008, net earnings in Serbia have been rising because that was the period of privatization, and the government has been filling the budget for the salaries in public domain", Rajcic said explaining that payments in public sector still significantly affect the average earnings in Serbia. Namely, more than 42 percent of employees in the country work in public enterprises, public administration and local self-governance.
In 2008 world financial crisis has begun, but the significant number of African countries still had enjoyed continual development and growth, unlike Serbia, Rajcic went on. "These results show that the concept of development in Serbia should urgently be revised, because Serbian economy is in the level of middle-income African countries which are marred with lawlessness and corruption", he concluded.
Rajic recalled that the businessmen in Serbia have demanding the changes in country's economic system for years, urging the approach that could give more space for entrepreneurial ideas, as well as educated and creative individuals. The parafiscal taxes should be abolished and bureaucracy reduced, he said./IBNA