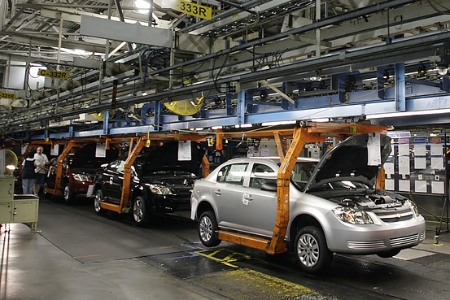 Ankara, April 9, 2015/ Independent Balkan News Agency
By Manolis Kostidis
Turkey's automotive industry continues to grow. According to the Automobile Association of Turkey, vehicle production in the first quarter of 2015 increased by 31% compared to 2014, while car production increased by 19%. The total vehicle production during this period reached 335,000 vehicles, of which 198,000 were cars. Impressive is the increase in the production of Mini-Bus by 170%.
Exports of vehicles in the first quarter of 2015 increased 23% compared with the same period in 2014.
The automotive industry in Turkey is one of the most important productive sector of the country accounting for 16% of the country's exports. In 2014 exports of vehicles and spare parts exceeded USD 20 billion. Most exports were made to Germany, followed by Great Britain with 2.2 billion dollars and France with 2.1 billion dollars.
In March 2015 exports of the country's automotive industry dropped 17% due to changes in the euro-dollar exchange rate.
Major car manufacturers have settled in Turkey for many years now, since it is believed that the country has the required expertise. Renault, Fiat, Toyota, Ford, Iyundai are some of the companies that have factories in Turkey.
There are hundreds of small and large spare parts industries that support these factories, which in turn make exports worldwide. In the last few years the bus manufacturing industries of Mercedes and MAN have also opened factories in Turkey.