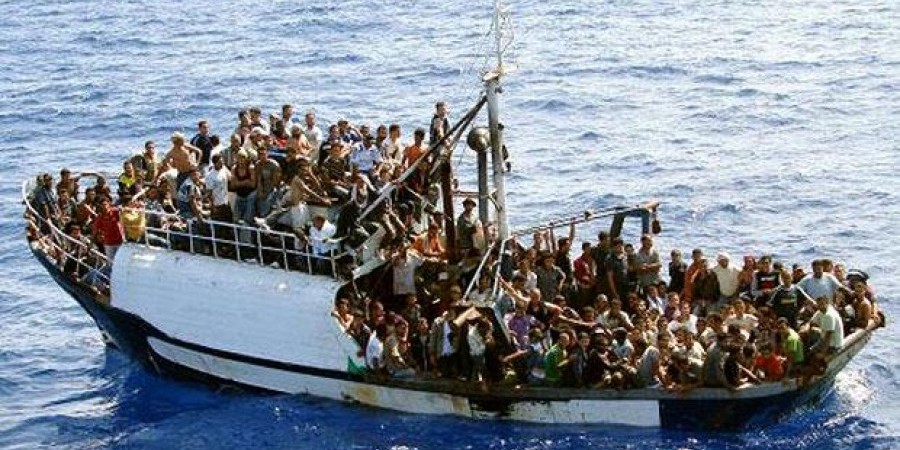 Nicosia, September 7, 2015/ Independent Balkan News Agency
Review Hari Stefanatos
Cypriot authorities rescued refugees of Syrian, Lebanese and Palestinian origin off the southern shores of Cyrpus. The 114 persons, among who 19 women and 35 children were taken to the temporary reception centre in Kokkinotremithia, not too far from the capital Nicosia, where the competent authorities have provided the refugees with food, water and milk for the babies as well as medical care, where needed.
The police has remanded for questioning four of the persons on the boat, who are thought to be involved in the operation that was thwarted by two National Guard vessels and one vessel of the coastal police.
The Cypriot authorities were alerted late last night by the captain of a small boat when its engines failed. They had set off from Tartus in Syria, stopped over in Tripoli in Lebanon, having Europe as their final destination.
Early Sunday morning, Interior Minister Socratis Hasikos visited Larnaca port and in statements to the press said that police helicopters and three other vessels took part in the rescue operation, in addition to all competent authorities.
"The Republic of Cyprus will act in line with its contractual obligations to address this humanitarian issue and we shall do everything we have to do to help these people", the Minister said.
The Deputy Chief of Civil Defence Loukas Hadjimichael said they were notified last night that a small boat was at risk out at sea, some 40 nautical miles off Larnaca shores.
He said the Search and Rescue Coordination Centre was put on alert immediately to help these people. The Civil Defence sent 62 of its officers and two rescuers to bring the refugees to land.
update
Three persons will appear before Limassol District Court on Monday for a remand order, in connection with a rescue operation by the Cypriot authorities of 115 refugees from Syria, Lebanon and Palestine who had been stranded at sea.
The three are said to be involved in the operation as the persons who organised it and carried the refugees in a small boat from Syria, heading to Europe. The captain of the boat sent a distress signal late last night, when engines failed, some 40 nautical miles south of Larnaca.
The three persons detained by the police are aged 47, 33 and 28, and one of them is the captain of the boat. All were detained following information the police collected from the refugees.
"We are investigating criminal offences, such as conspiracy to commit a crime, against all three of them in relation to this operation," police spokesman Andreas Aggelides said here today.
Replying to questions, he said the refugees must have paid over 3,000 euro each for the journey to what they believed would be freedom from war torn Syria.
Source: CNA