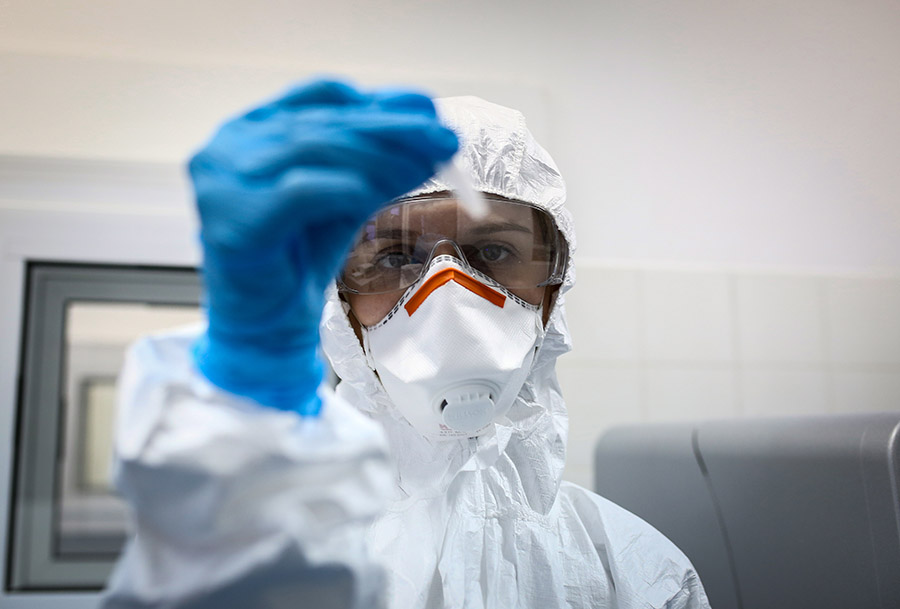 A total of 24 people have been tested positive for coronavirus, while 2000 remain under medical surveillance in Bosnia and Herzegovina, as official data report.
Unofficially the numbers are much higher, however the authorities avoid disclosing them. Rumors say in many cases coronavirus patients broke the quarantine rules and organized parties which included a large number of guests before the first symptoms occurred.
The Republika Srpska Government has declared a state of emergency due to the spread of coronavirus. The decision was adopted during the Government's extraordinary session on Monday afternoon.
"The Government of the Federation of Bosnia and Herzegovina has decided to declare a national emergency due to the coronavirus pandemic, believing this to be the adequate response to the current situation that will allow all necessary steps to be made", the Prime Minister of the Federation of BiH Fadil Novalić announced today, following an expanded session of the Government.
Furthermore, it was decided that prices in certain products would be reduced to the levels of March 5, while the BiH Council of Ministers as well as the BiH Parliamentary Assembly have been asked to amend the Law on Public Procurement to ensure exemption for the procurement of medical equipment and disinfectants, as well as of other necessities to combat the spread of coronavirus.
Novalić stressed that numerous recommendations for mitigating the economic impact have been adopted and that the Banking Agency is tasked with adopting all necessary by-laws in order to protect the banking sector from any negative outcomes.
He announced a session of the FBiH Government on Thursday, March 19, when other measures such as the introduction of tax breaks for the most vulnerable social groups would be considered, alongside state-level opportunities for access to international financial institutions.
"A number of recommendations have been tabled regarding the workforce, such as providing paid leave for one parent while schools remain closed. We welcome BH Telecom's decision to facilitate online classes, which is an example of how socially responsible companies operate", said Novalić.
All these measures should mitigate the effects of the pandemic and are aimed at protecting the population and preserving the liquidity of the economy. /ibna