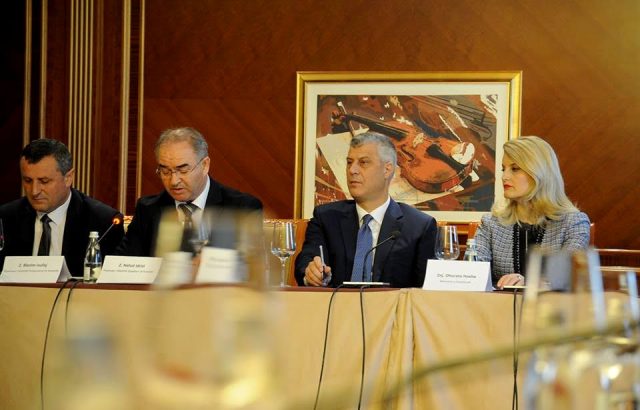 A debate is taking place in Kosovo on the need to approve a law on the decriminalization of the political arena.
This incentive has been initiated by president of Kosovo, Hashim Thaci, who has demanded the drafting of a code which would not allow people with criminal record to be elected and hold public posts.
During a meeting of the work group established to review and amend the Criminal Code, Thaci has stressed the priority that Kosovo has in the fight against organized crime and corruption.
"I would like to stress my commitment as president of the country to back any incentive that comes from the institutions of Kosovo to strengthen the legal framework and to fight organized crime and corruption", Thaci said.
Meanwhile, analyst of political affairs, Driton Selmanaj says that the country does need a law which doesn't allow the involvement of people with criminal records to hold public offices.
"If Kosovo approves a bill on decriminalization, then I think that this would be efficient, because it would not allow people with criminal records to hold public offices", he said. /balkaneu.com/